CADSI Board of Directors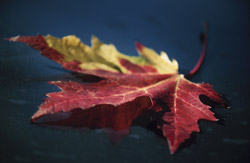 The Canadian Association of Defence and Security Industries is governed by a Board of Directors elected by members at the Association's Annual General Meeting. The Board is comprised of senior leaders from a broad spectrum of defence and security interests.
The Board's primary role is to set the strategic direction of the Association and to establish policies, programs and services consistent with the Association's related to strategic direction and governing bylaws. Board members represent the Association and its positions at meetings with government and other agencies from time to time. The Board also approves and monitors the annual operating budget of the Association and monitors the performance of the President. The Board is accountable to the membership at Annual General Meetings.
The Board of Directors meet (at least) on a quarterly basis, either in person or by teleconference. Participation on the CADSI Board of Directors is on a voluntary basis. Board members receive no remuneration for their services.
The Board of Directors for 2014 as elected at the Annual General Meeting.
| | | |
| --- | --- | --- |
| Name | Title | Organization |
| Barney Bangs | President | Tulmar Safety Systems Inc. |
| Brian Carter | President | Seaspan Shipyards |
| Ray Castelli | CEO | Weatherhaven |
| Danny Deep | Vice President | General Dynamics Land Systems |
| Spencer Fraser | Defence Consultant | |
| Martin Gagne | Senior Strategic Advisor | Martin Gagne Consulting Inc. |
| David A. Gossen | President | IMP Aerospace & Defence |
| Mike Greenley | Vice President/General Manager | CAE Canada |
| Brian O'Higgins | President | Brian O'Higgins & Associates |
| Doug Rae | Vice President, Business Development, Surveillance and Intelligence | MDA |
| Rafal Rohozinski | President | The SecDev Group |
| Derrick Rowe | Chairman | Bluedrop |
| Dave Spagnolo | Vice President, Marketing and Sales | Thales Canada |