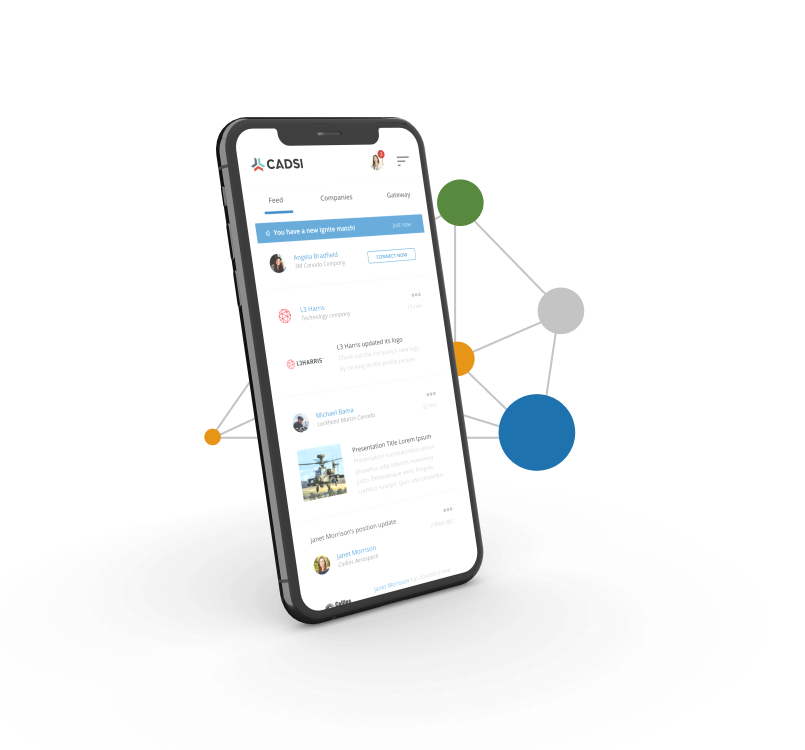 MORE THAN A MEMBERSHIP
A pulse on industry.
A platform for growth.
CADSI is here to help you grow your business and achieve your strategic goals. Not just a Membership - join the CADSI family where you can plant your ideas, help your business grow and watch the connections bloom.
CADSI flagship EVENTS
Empowering industry and enabling partnerships
Gain the latest insights as CADSI develops world class events to ensure you are consistently knowledgeable about market opportunities and issues impacting your business.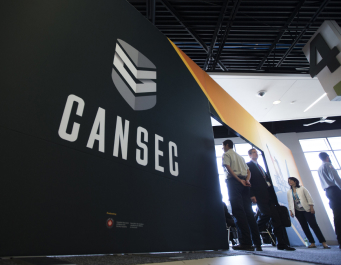 Showcase your brand and engage with over 12,000 decision-makers, 600 VIPs, and 40+ international delegations at Canada's premier global defence and security tradeshow.


Get a piece of the action, engage with the right audience, and set your business up for success.
Showcase leading-edge technologies, products and services for land-based, naval, aerospace and joint forces military units.
CANSEC is also a one-stop-shop for first responders, police, border and security entities, and special operations units.
Member-only event!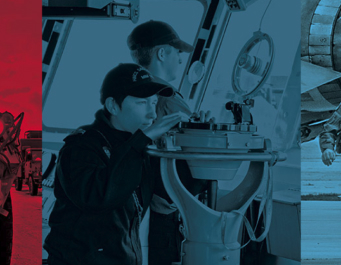 Get access to exclusive briefings from subject matter experts, including Air Force, Army and Navy senior leadership and DND executives.



Get the latest intel on a selection of highly targeted topics, such as updates on defence spending and priorities.
Hear directly from your CAF and DND leaders, and engage them interactively.
Use the information provided and insights gained to streamline your business strategy.
Make new connections, place your business on the path to success, and capitalize on new opportunities while you plan your next move.
Member-only event!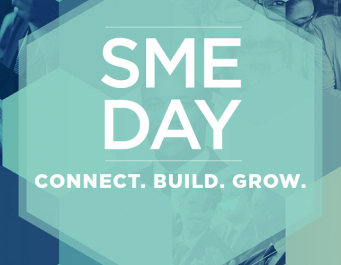 SME Day Canada is a unique opportunity for small and medium-sized enterprises to meet with defence and security OEMs. SME Day Canada also provides educational sessions that SMEs will not want to miss!
Experience valuable learning sessions that provide critical insight into the defence industry from a wide range of policy and operational viewpoints.
Benefit from exposure to some of the most innovative ideas and programs from government and NGOs happening right now.
Discover essential tips to help you perfect your pitch to OEMs and the Canadian Government.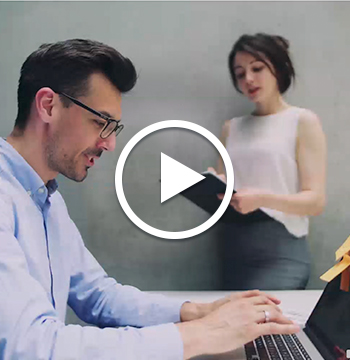 "Defending our future. Together."
Join the community.
advocacy
On the hill and in the trenches, we've got you covered.
As the trusted national voice representing Canada's defence and security firms to decision makers in Ottawa and across allied nations, CADSI is the bridge between government and industry. We monitor and manage policy files so Members can focus on running the businesses that keep the world safe.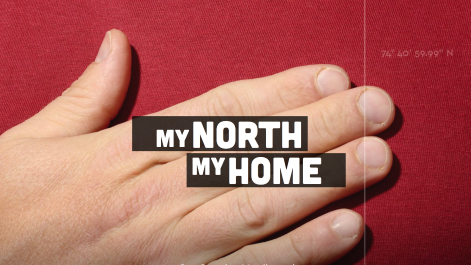 Your Voice to Government:
With expertise ranging from defence and cyber procurement to exports and international affairs, CADSI is the national association you can count on to make your voice heard where it counts most.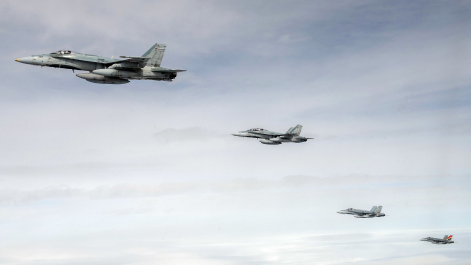 Keeping You Informed:
CADSI has a constant pulse on policy and industry news impacting Canadian defence and security firms . Get exclusive updates by subscribing to our Member-only newsletters.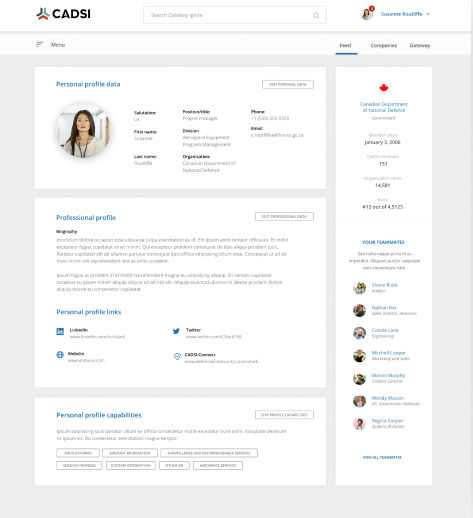 GATEWAY SPOTLIGHT
Your myCADSI profile
Discover an engaging way to develop and showcase your company! myCADSI can help you make connections, generate prospects, gain knowledge and further market your organization to leverage your business.
**Member organizations only
Manage your corporate and personal profiles
Control your Newsletter subscriptions
Access post event material through your PERL
Discover industry specific capabilities
Discover which companies are doing business in the country you are targeting in GATEWAY Capabilities
Learn how to enter new markets via GATEWAY Intel**
Register for CADSI events
Renew your CADSI Membership**
Submit Industry news to our CADSI website**
membership benefits
A high-value, high-yielding tool set for defence and security organizations
CADSI is here to keep you equipped and growing in the right direction

ADVOCACY
Our experienced team monitors policy developments as they happen, advocates for the industry's best interests and keeps our Members informed. With expertise ranging from defence and cyber procurement to exports and beyond, CADSI is the national association you can count on to make your voice heard where it counts most

Events
Through our signature events, CADSI grants Members access to key decision makers in Canada and from around the Globe. We provide the platform for our Members to learn, engage and expand their business. From Trade Shows to B2Bs, CADSI's events will help you achieve your corporate goals!

Gateway
A business development tool box curated for CADSI Members - all at your fingertips in your myCADSI portal.


Community
CADSI is proud to represent the defence and security community. We engage in a variety of outreach activities, including visiting our Member companies, partnering with colleges and academic institutions across Canada, supporting Women in Defence and Security (WiDS), and demonstrating corporate social responsibility by supporting those in need.
CADSI MEMBERSHIP PLANS
Become a CADSI member to participate
CADSI offers various Membership packages based on your organization's size and portfolio. Find out what we have to offer in our Corporate and Associate Categories below.
Corporate Plans: Open to Canadian registered, legal, private-sector commercial companies that have active business operations in Canada whose business include defence and/or security and who produce goods and provide services within Canada. Corporate membership fees are based on the total number of employees within the ownership group of your organization worldwide inclusive of all subsidiaries and lines of business.
Associate Plans: Open to organizations whose purpose is consistent with CADSI's mandate, and that do not qualify for Corporate membership and whose business include defence and/or security. Associate members are not permitted to exhibit at CANSEC.
Frequently asked questions
There is so much to discover about CADSI - take a look at our Frequently Asked Questions to help you find the answers!
Renewal is easy! Go to your myCADSI home page and click on the
RENEW NOW
button and follow the steps to renew. Please note that there is a welcome survey that is a required step in the process, and should take about 15 minutes to complete.
Your Membership is a company-wide Membership. Each employee from your organization can create a myCADSI account and take advantage of all of the CADSI Membership benefits.
Your CADSI Membership runs from January 1st to December 31st.
Your CADSI Membership cannot be prorated.
Your CADSI Membership is non-refundable and non-transferable.
Your CADSI Corporate Membership category is defined by the total number of employees worldwide that fall under the ownership group of your organization.
Yes! We have an International Associate category for non-Canadian companies. As an International Associate Member, you have all of the Membership benefits of a Corporate Membership with the exception of exhibiting at CANSEC.
The majority of our events are exclusive to Members.
Your myCADSI profile is a tool box catered to help you register and pay for events, submit industry news*, update your corporate profile *, manage employees' roles within the platform *, see invoices and receipts*, find post event documents in PERL (Post-Event Resource Library), explore the Gateway Suite of platforms and manage the Newsletters you receive from us.
*Membership Representative from your Organization only
Yes, your myCADSI profile is a tool box catered to help you submit industry news*, register and pay for events, update your corporate profile *, manage employees' roles within the platform *, see invoices and receipts*, find post event documents in PERL (Post-Event Resource Library), explore the Gateway Suite of platforms and manage the Newsletters you receive from us.
*Membership Representatives from your Organization only