Jane's show dailies
CANSEC 2017 Exclusive Show Dailies Produced by IHS Jane's
Increase traffic to your booth and boost your company's visibility at CANSEC 2017 by advertising in the exclusive show dailies produced by Jane's.
Written and produced onsite by a world class editorial team, each Show Daily features the latest news, product reviews, leading interviews and key announcements live from CANSEC 2017.
With over 11,000 attendees, 400 exhibitors and more than 250 VIPs and 4,200 DND and Government officials at CANSEC 2017, Jane's dedicated distribution team will ensure your message gains maximum exposure for the duration of the show, engaging with your audience at every opportunity.
Order Deadline: 15 May 2017
Contact the Jane's advertising team today to book your CANSEC 2017 event advertising campaign. We pride ourselves on understanding your marketing requirements and tailoring an advertising package to make CANSEC 2017 a success for you. Request a proposal here.
Web: ihsjanes360.com
Email: JanesAdSales@ihs.com
Americas: +1 202 572 0518
EMEA/APAC: +44 (0) 20 3253 2199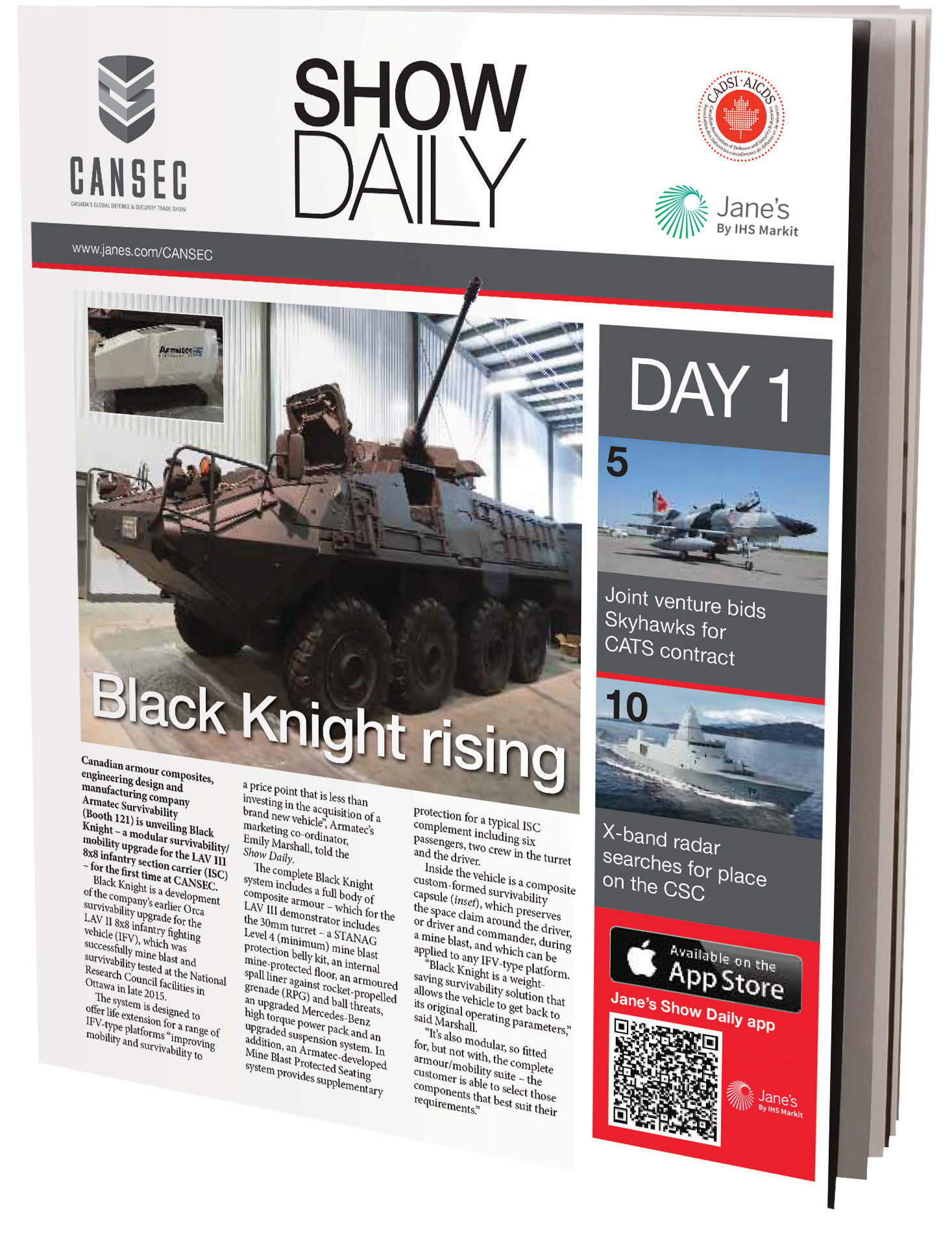 Note: Attendance at all CANSEC events is restricted to CADSI members and government (federal, provincial, municipal, foreign) personnel only.