Welcome to Ottawa!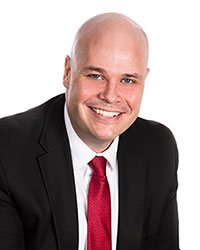 On behalf of Ottawa Tourism, I am thrilled to welcome you back to your capital city for another successful CANSEC trade show. It is an immense pleasure for Ottawa to be the host city of Canada's most important defence industry event. We look forward to connecting your event to a collaborative community of innovators and institutions you'll only find in the heart of Ottawa.
Ottawa is a city that reflects the country's beauty, celebrates its diversity, embodies its spirit and tells its stories like no other. Ottawa is, in so many ways, Canada in one city.  It's a destination where visitors can learn about Canada's history and culture, experience the local culinary scene, take part in one of our many festivals, and explore the diverse neighborhoods which make our community unique. In Canada's capital, you'll never be at a loss for things to do.
To find out what's on while you're here—or to plan your next visit—be sure to check out  Ottawa Tourism. We would love to see you share your experiences with us on social media and engage with our online community using the hashtag #MyOttawa. We hope that your time in Ottawa is productive and fulfilling.
Enjoy your visit to Ottawa and we hope you have the chance to explore our destination!
Michael Crockatt
President & CEO
Ottawa Tourism
Message from the Mayor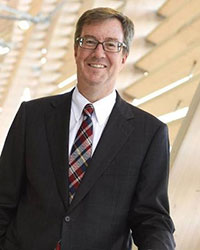 On behalf of Members of Ottawa City Council, it is my distinct pleasure to extend a warm welcome to all those participating in CANSEC 2020, Canada's Global Defence and Security Trade Show, hosted by the Canadian Association of Defence and Security Industries (CADSI), and taking place at the EY Centre, in our nation's capital, from May 27th to 28th 2020.
CANSEC provides a valuable forum for decision-makers from Canada and abroad, as well as industry stakeholders, to network and learn more about the latest technology, products and services for land-based, naval, aerospace and joint forces military units. Delegates will also have the opportunity to partake in keynote addresses given by defence and security industry experts and leaders.
I want to acknowledge the CADSI, along with the exhibitors, guest speakers, and sponsors for dedicating efforts, expertise and resources to the successful planning of North America's largest tri-lateral defence event. In addition, I offer my congratulations to the Paddy O'Donnell Mentorship Award recipient.
As Mayor of the host city, I invite visitors to explore the Ottawa Sports Hall of Fame and the Barbara Ann Scott Gallery at City Hall, as well as the revitalized Lansdowne park, its restored heritage pavilions, and new TD Place, home of the Ottawa REDBLACKS CFL team.
Allow me to convey my best wishes to everyone in attendance for a productive and rewarding gathering, as well as to the visitors for a most enjoyable stay in Ottawa.
Sincerely,
Jim Watson
Mayor
City of Ottawa
Previous
Next
Spousal Program
Attending CANSEC and travelling with your spouse or family member? Ottawa is full of fun things to see and do. Whether you're looking for an exciting place to bring the kids, an informative museum to explore, a great local shopping experience, or a relaxing day at the spa, you and your family are sure to enjoy your time here. Your only challenge will be getting your family to want to go back home!