Exhibiting Options
Whether you're a small, medium or large company, CANSEC
offers various exhibiting options tailored to your unique
needs. Find the perfect fit based on your company profile and
business objectives.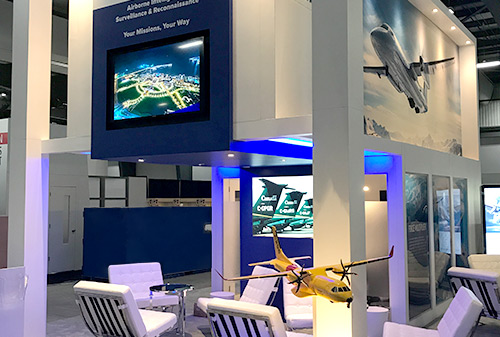 Indoor exhibition space
With over 150,000 sq. ft. of exhibit space, the trade show floor at
CANSEC is where companies at the forefront of the Canadian defence
and security industry showcase leading-edge products and solutions
to national and international industry, military and government
delegates.
---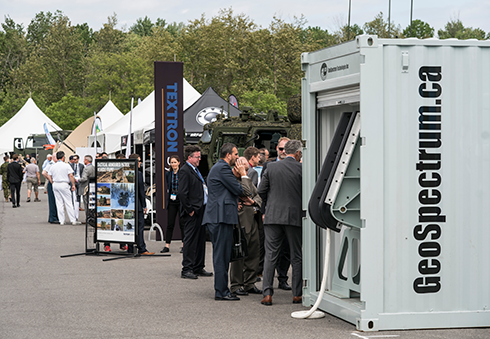 Outdoor exhibition space
Located at the rear of the venue, outdoor exhibiting spaces offer
the ability to display a static exhibit where the sky really is the limit.
Exhibitors looking to elevate their brand even further may choose
to take advantage of our Premium Front of House outdoor spaces too.
---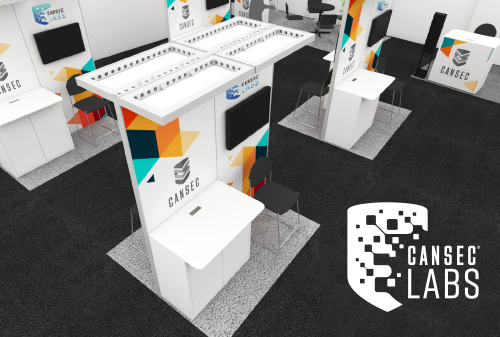 CANSEC LABS: Turnkey Kiosk package
Want to showcase cutting-edge technologies to key industry and
government stakeholders, but you're not a part of the defence sector?
The CANSEC Labs is the perfect hub for your business to shine.
This dedicated space gives you the chance to put your innovative and disruptive technologies, products and services on display for CANSEC's top delegates from
across the globe.
---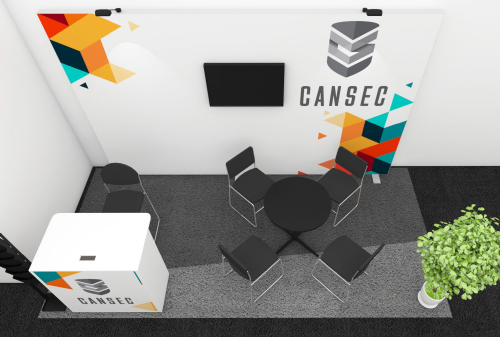 CANSEC LABS: Premium Turnkey booth
If you are looking at a higher brand exposure and more space to network with your prospects, the premium turnkey booth and its open seating area are for you.
---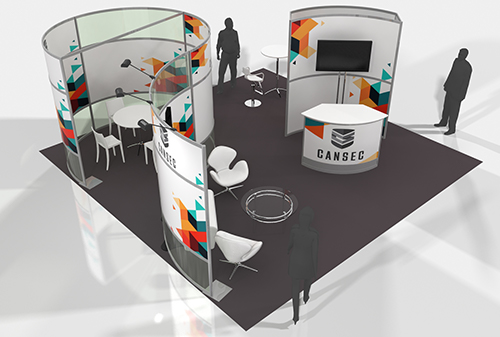 CANSEC Labs: Prestige anchor space
The prestige anchor is a unique tailored exhibit space that will elevate your prospect's experience. Benefit from different types of networking areas as well as a private meeting space that will enable you to go deeper into the discussion with your potential buyers.
---
First-Time Exhibitor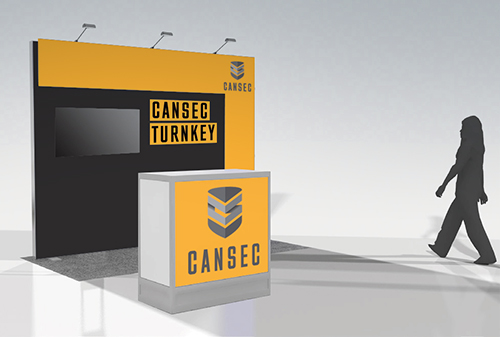 Are you a new exhibitor? Not sure where to start? Check out the First-Time Exhibitor zone for a cost-effective turnkey exhibitor package that's custom fit to meet your unique needs.
meeting suites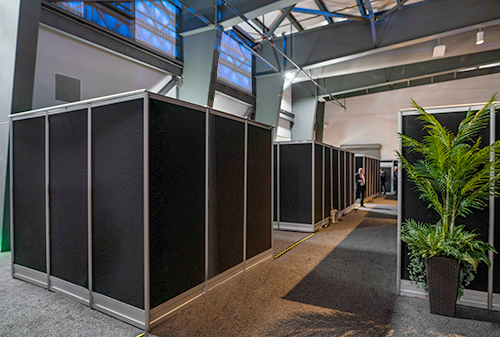 Need privacy to conduct business away from the bustle of the exhibit area? Take advantage of CANSEC's Meeting Suites to make every business opportunity count.