CADSI Logo

CADSI is the organizer of CANSEC. Media wishing to make use of the logo should contact CADSI for a full-sized version.
CANSEC Logo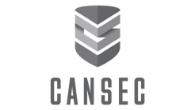 Media wishing to make use of the logo should contact CADSI for a full-sized version.
Frequently Asked Questions
Where can media circulate at CANSEC?
Media may circulate freely on the show floor, outside static display areas, in the CANSEC Labs, in the parking lots, and in the hallways. For everyone's security, you must always wear your media badge.
A CANSEC media liaison will help you set up to cover speeches in the meal hall (whether with photo, video or audio recording equipment), where special areas have been set aside.
Please refrain from entering private B2B/B2G meeting areas, which will be clearly marked. If you are unsure whether you can access a particular area, check with a CANSEC representative or media liaison.
Where are scrums held?
Any scrums that take place during CANSEC will happen in the corridor near the media room. A media liaison will alert media ahead of scrums and ensure they have time to get to the designated area.
How do I request one-on-one interviews?
One-on-one interviews with CADSI president Christyn Cianfarani are very difficult to schedule during CANSEC but may be scheduled in the days/weeks leading up to the show. All requests can be made through CADSI's Communications Manager via
[email protected]
Individual interviews with government/departmental officials, ministers or company representatives must be requested through the usual media relations channels specific to that department, agency or company.
Where can I shoot an interview oR stand-up?
We encourage media to use the area just outside the front entrance to the EY Centre, or the central corridor just outside the media room.
We request that media avoid impeding foot traffic on the show floor, at entrances/exits, in the hallways or in the CANSEC Labs areas.
Can I shoot/photograph the exhibits?
In general, yes. However, due to the sensitive and competitive nature of the industry and/or security considerations of some equipment or individuals, not all participants will welcome having their faces or products recorded or photographed. In some cases, there may be signage to that effect ("no photography" etc).
It is our policy that before recording or photographing any person, booth or product, media should ensure they have consent. This rule applies to exhibits both inside the show halls and outside in the static display areas and parking lot.
What is the schedule for press conferences in the media room?
The media room is made available for company and government announcements during CANSEC. These press conferences will not overlap with keynote speeches, scrums, or the periods immediately following scrums when journalists are filing. The full schedule of press conferences will be posted in the media room and updated as required.
Will the show provide food and drink?
Light breakfast (muffins and pastries) will be available in the morning just outside the media room. Coffee, tea, juice, soft drinks, water and light snacks will be provided throughout the day. Sandwiches will be provided at lunch.
What are the "CANSEC labs"?
As part of an ongoing effort to promote the innovative work being done across our industry, we are again providing a special area to showcase Canadian companies that may not have traditionally been considered part of the defence sector. These include cyber-defence firms, companies specializing in artificial intelligence, robotics, complex infrastructure, and much more. Since debuting in 2019, this section of the show has more than doubled in size.
When and where are the keynote presentations?
The keynote presentations will take place in the CANSEC meal hall during the breakfast and lunchtime meals. A space has been reserved in the hall for media, but the presentations may also be watched live from the media room. Keynote speakers will be announced in Spring 2024.
Where can I find a map of the show floor?
A detailed map of the show floor will be available
here
in the first week of May.
Who do I contact if I need further assistance?
A CANSEC media liaison will be available in the media room at all times to answer questions related to the show. Media may also contact CADSI's Communications Manager via
[email protected]
.
If your question is directed to a specific company/product or government department/minister, please reach out to the media relations channels specific to that department, minister or company. Our media room liaison will, in most cases, be able to assist you with finding the correct contact information.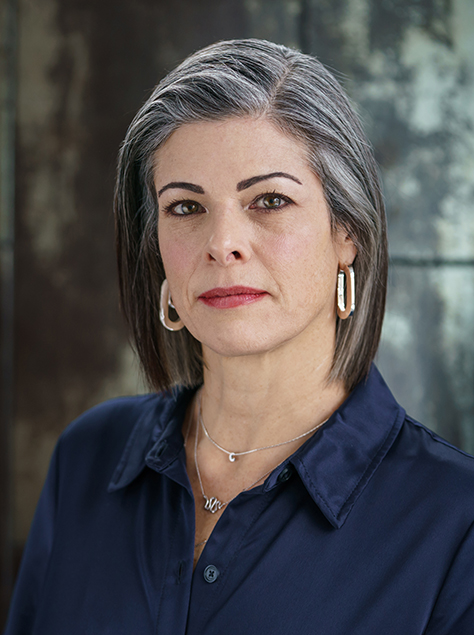 President and CEO: Christyn Cianfarani
Christyn Cianfarani ('KRIS-tin SEE-ann-fur-annie') has served as President and CEO of CADSI since 2014.
Ms. Cianfarani began her career in the Royal Canadian Navy, serving for six years before moving to Canada's aerospace, defence and security industries, where she has blazed a trail for women for over two decades. During her 17 years at CAE Inc., she held leadership positions in strategy, business solutions, government relations, R&D, and intellectual property.
A champion of diversity and inclusiveness in the workplace, Ms. Cianfarani has prioritized and supported female representation across the defence industry and on CADSI's Board of Directors. In 2018, she was named one of Canada's Top 100 Most Powerful Women and in 2021, she was named Canadian Defence Review Magazine's Defence Executive of the Year.
Ms. Cianfarani sat on the 2013 Government of Canada-commissioned Jenkins Panel on military procurement, is a current member of Canada's Defence Industry Advisory Group, and is considered an expert in Canadian defence procurement policy. She holds a master's degree from the University of Toronto and a bachelor's degree from the Royal Military College of Canada (RMC).
She is fluent in French and English.
About CADSI
The Canadian Association of Defence and Security Industries (CADSI) serves as the national industry voice for over 650 Canadian defence, security and cyber companies. CADSI's members range in size from micro-SMEs to large Primes, and offer a wide spectrum of products, technologies and services
to customers at home and abroad.

In addition to CANSEC, the association organizes a variety of industry-specific events such as the annual CAF Outlooks and offers virtual and in-person resources to its members. CADSI's advocacy, policy and communications team engages with government officials, Members of Parliament, staff and media on a range of established and emerging issues affecting our sector. On the international stage, CADSI's Canada Pavilion uses the maple leaf as a calling card at the world's biggest defence and security trade shows, connecting Canadian sellers with international buyers. Follow us on Twitter here and on LinkedIn here.