Make a Donation
Support Team Rubicon at CANSEC
CADSI is proud to be working with True Patriot Love to support Team Rubicon Canada - a charitable organization uniting the skills and experiences of military veterans and first responders to rapidly deploy emergency response teams in Canada and worldwide. Team Rubicon recruits, trains, equips, organizes and deploys veterans to and in disaster response operations around the world, thus, bridging the gap between retiring veterans and their communities. They demonstrate - to society and individual veterans alike - that veterans are powerful resources with skills to be harnessed.
Over the past ten years, CADSI and our members have raised over $500,000 for our men and women in uniform. We are thrilled to acknowledge the donations made to True Patriot Love in support of Team Rubicon Canada during the first-morning meal at CANSEC.
Once again, we are pleased to offer our members the opportunity to give back to our community by participating in this charitable event at CANSEC by continuing this great initiative. Better yet - donate $1,000 or more, and CADSI will provide the following visibility for your organization at CANSEC.
We thank you for making this possible.
Kind Regards,
Steven Hillier
Associate Vice President, Business Development and Operations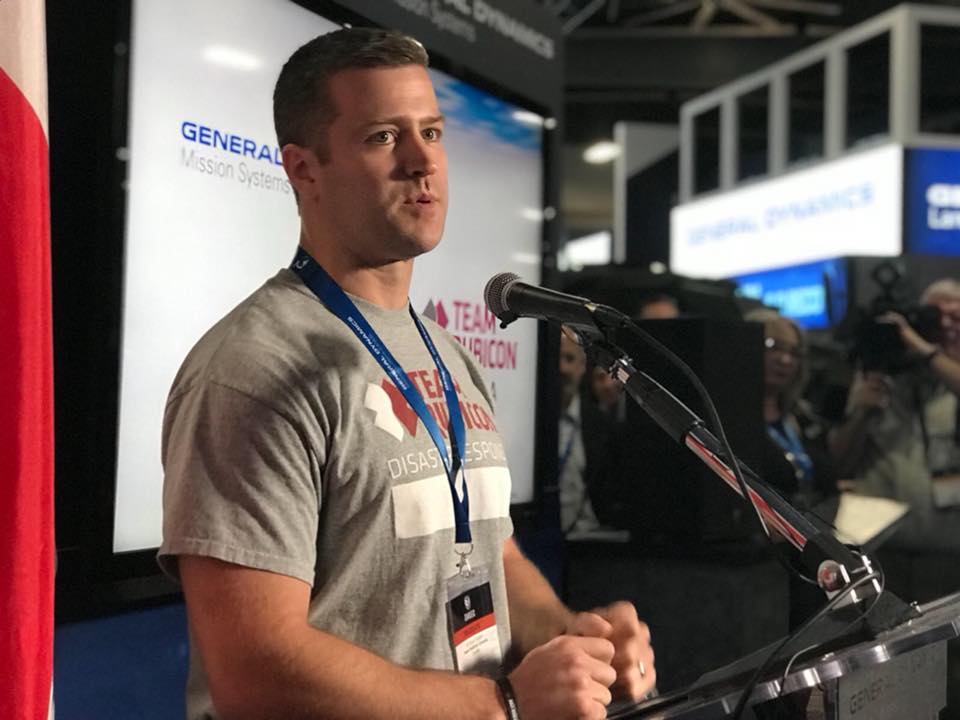 Donate $1,000+
Have your company acknowledged by CADSI's President and CEO during the Team Rubicon Canada Breakfast - first-morning breakfast
Have your logo on the screen during the acknowledgement
CADSI will tweet about your donation to our followers
Receive photo for your use on social and traditional media
Receive a Tax Receipt for your charitable donation.
Make a difference for our men and women in uniform.
Select a Corporate Donation level below: