Defending Against COVID-19
Ben Machine scales production capabilities to create 150,000 face shields for frontline workers in Ontario & Manitoba
One morning in early April, Ontario-based Ben Machine Products was asked by Trillium Health Partners, a hospital network in the Greater Toronto Area, to come up with a solution for reusable face shields needed by frontline workers. In just a few hours, it partnered with L3Harris Wescam and designed a simple reusable face shield to replace the disposable ones previously used by hospital employees. A few days later, Ben Machine produced 1,000 shields and donated them to Trillium Health Partners.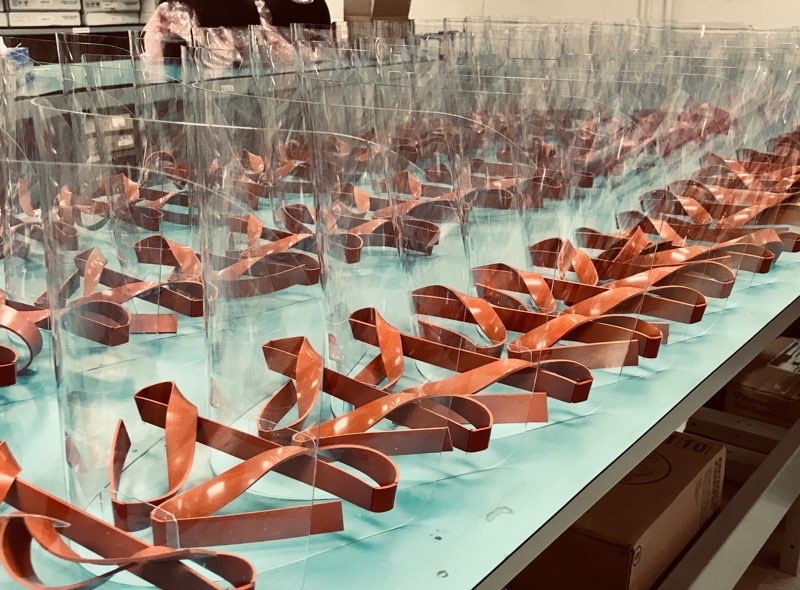 The initial design caught the eye of officials at the Province of Manitoba, who reached out to see if Ben Machine could produce the face shields at a higher volume. A few design changes and some internal re-tooling allowed the company to ramp up production capabilities to 10,000 units per day. With materials on order and processes in place, Ben Machine is making 150,000 face shields for the frontline workers in Manitoba.
About Ben Machine Products
Ben Machine provides CNC machining, sheet metal fabrication, welding, sub-assembly and finishing for the defence, aerospace and high-tech commercial industries.
Contact Ben Machine Products
Website: https://benmachine.com/
Share Your Story!
Are you contributing to Canada's COVID-19 Emergency Response? Share your best stories and examples here: https://bit.ly/defenceindustrycovid19support
Posted 2020-05-13
Last Modified 2020-05-19 13:01