Defending Against COVID-19
Logistik Unicorp mobilizes domestic supply chain to produce millions of medical protective gowns
Logistik Unicorp has signed a contract with the Government of Canada to produce millions of level 1, 2 and 3 medical protective gowns for healthcare workers across the country.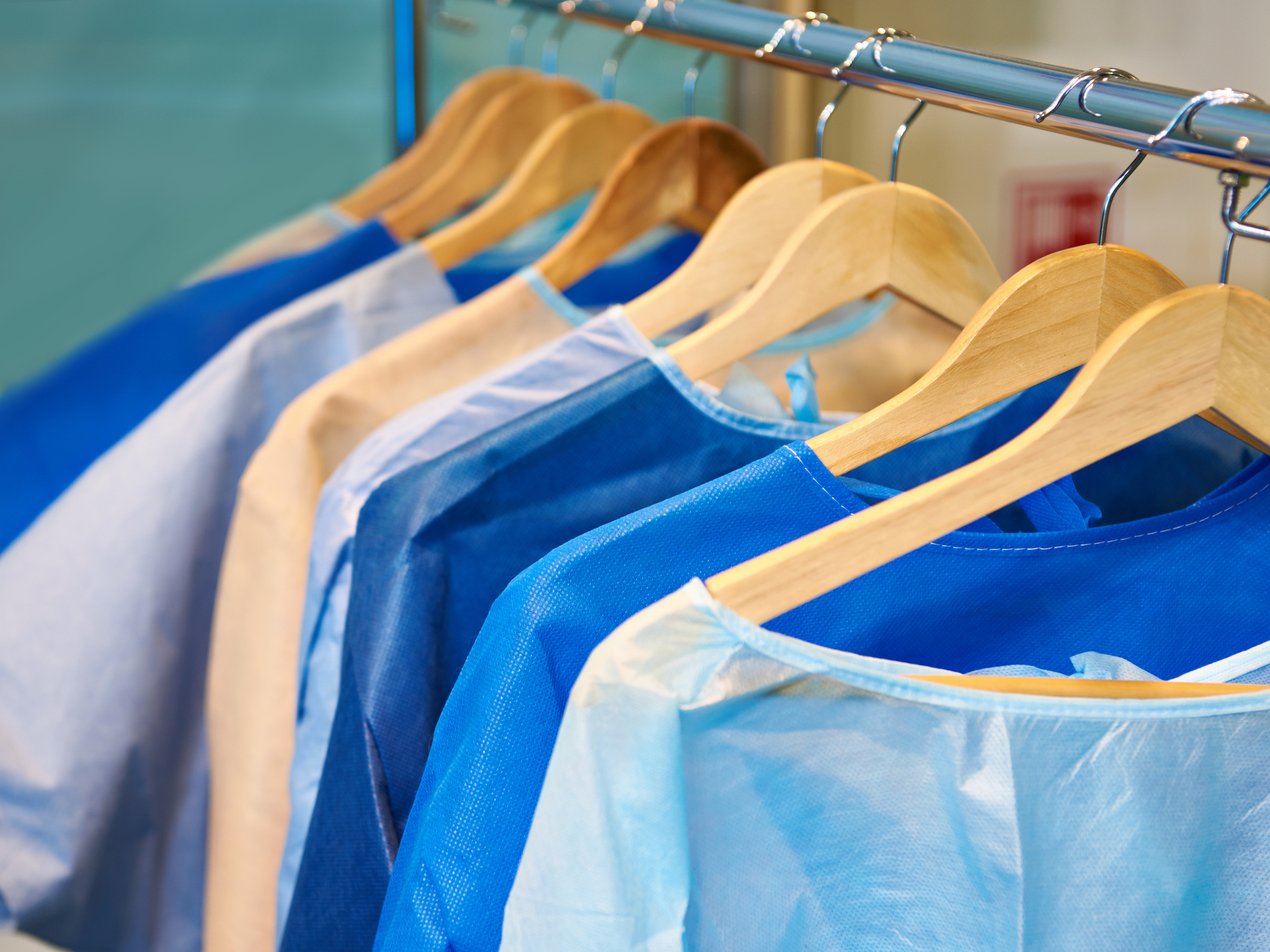 As the company, which supplies uniforms and safety equipment to the Canadian military, became aware of the urgent need for personal protective equipment, it quickly sourced raw materials and worked with partners to adapt operations to fill demand for medical gowns, which will be entirely made in Canada.
"When the call went out to companies, we understood that we had a role to play, and determined that we had the capability to make a difference for frontline workers," said Karine Bibeau, Vice President of Sales at Logistik Unicorp. "Within days, we were able to develop products and certify prototypes with Health Canada."
Millions of washable and disposable gowns will be produced over six months at 20 facilities specializing in textile manufacturing across Canada.
Learn more here: https://www.newswire.ca/news-releases/logistik-unicorp-launches-production-of-millions-of-protective-gowns-899906794.html
About Logistik Unicorp
Logistik Unicorp creates revolutionary uniform programs that are among the most customized in the world - from uniform design to management practices - leading to efficient solutions meeting the challenges of the most complex public and private organizations.
Contact Logistik Unicorp
Website: https://www.logistikunicorp.com/covid-19/
Share Your Story!
Are you contributing to Canada's COVID-19 Emergency Response? Share your best stories and examples here: https://bit.ly/defenceindustrycovid19support
Posted 2020-05-08
Last Modified 2020-05-21 11:29