Defending Against COVID-19
Thornhill Medical scales production of compact ventilator
Thornhill Medical has scaled the production of its compact ventilator system, MOVES® SLC™, to fill demand from the Government of Canada and Government of Ontario. The company has signed agreements with both governments and will provide more than 500 units.
These self-sustaining ventilator systems contain "all of the crucial functions available in a modern intensive care unit (ICU)." They are run on battery power to allow "health care providers to maintain uninterrupted ICU-level care anywhere in the hospital, and to continue with the same level of care during transport within the hospital and between hospitals." These units can also provide the large volumes of oxygen required to treat COVID-19.
"We are honoured to provide our Canadian-made ventilator system to support Canadians and our healthcare system in its efforts to fight COVID-19," said Lesley Gouldie, CEO of Thornhill Medical. "We are also grateful to our existing and new partners that are joining us in scaling up our portable ICU technology which will provide increased life-saving capacity in these unprecedented circumstances."
Thornhill Medical has partnered with Linamar, a global advanced manufacturing company based in Guelph, Ontario, to increase production capacity.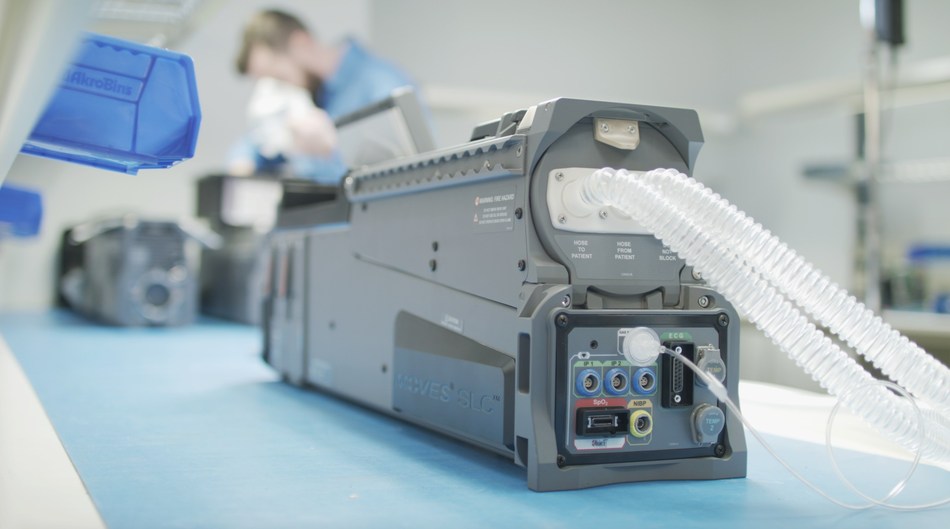 Learn more: https://thornhillmedical.com/int/news/march-31-2020-thornhill-medical-to-deliver-mobile-ventilator-systems-to-government-of-canada-and-government-of-ontario/
Image source: CNW/Thornhiill Medical
About Thornhill Medical
Thornhill Medical is an innovative medical technology company changing the global face of emergency medicine for first responders and the military.
Contact Thornhill Medical:
Website: https://thornhillmedical.com/int/contact/
Share Your Story!
Are you contributing to Canada's COVID-19 Emergency Response? Share your best stories and examples here: https://bit.ly/defenceindustrycovid19support
Posted 2020-04-15
Last Modified 2020-05-04 08:16