Advocacy /
Member News
November 15, 2023
[ARTICLE] The State of Canadian Defence Purchasing for 2024
[ARTICLE] The State of Canadian Defence Purchasing for 2024

Every year, Canadian defence organizations spend billions of dollars purchasing a wide variety of goods and services. Indeed, the Department of National Defence (DND) is responsible for well over 10,000 contracts per year and will spend an estimated $26.5 billion Canadian Dollars (CAD) in 2023-24. However, Canada's defence budget, as well the broader Canadian federal budget, is facing proposed cutbacks. Having a comprehensive understanding of the market will be crucial considering these potentially challenging economic conditions.
Get a look into the state of Canadian defence purchasing for 2024 the latest article from Brynn Bruder, Sr. Research Analyst, SLED & Canada Market Analysis, GovWin from Deltek.
​
About CADSI
The Canadian Association of Defence and Security Industries (CADSI) is the national industry voice of more than 650 Canadian defence, security and cybersecurity companies that produce world-class goods, services and technologies made across Canada and sought the world over. The industries contribute to the employment of more than 78,000 Canadians and generate $12.6 billion in annual revenues, roughly half of which come from exports. To learn more, visit defenceandsecurity.ca and follow us on Twitter at @CadsiCanada .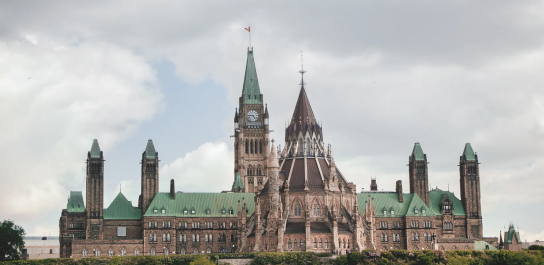 Media Inquiries
Please direct all media inquiries to:
Tel: +1 613-235-5337 x43
The Canadian Association of Defence and Security Industries
251 Laurier Ave. West, Suite 300 Ottawa, ON, K1P 5J6