Advocacy /
Member News
November 1, 2023
Tactix Partners with Deltek to Support Government Contracting in Canada
Tactix Partners with Deltek to Support Government Contracting in Canada

Historically, businesses have been somewhat challenged to maximize their sales revenue and growth potential when serving Canada's public sector market, due in large part to the fragmented nature of public sector spending across the federal, provincial and territorial, and MASH sectors of government. It can be time-consuming to get insight into where Canadian dollars are being prioritized and spent, along with finding out which bids and tenders may be best suited for a particular company.
For 25 years, Tactix, a leading government relations and public affairs firm, has served as a trusted voice and advisor to companies in Canada and across the globe on how to solve these problems. And they consider GovWin IQ from Deltek to be a "tremendously powerful tool" that supports the products and services they offer to companies doing business in Canada.
Learn how Tactix is partnering with GovWin IQ from Deltek to support the government contracting industry in Canada.

Read the Story >>
About CADSI
The Canadian Association of Defence and Security Industries (CADSI) is the national industry voice of more than 650 Canadian defence, security and cybersecurity companies that produce world-class goods, services and technologies made across Canada and sought the world over. The industries contribute to the employment of more than 78,000 Canadians and generate $12.6 billion in annual revenues, roughly half of which come from exports. To learn more, visit defenceandsecurity.ca and follow us on Twitter at @CadsiCanada .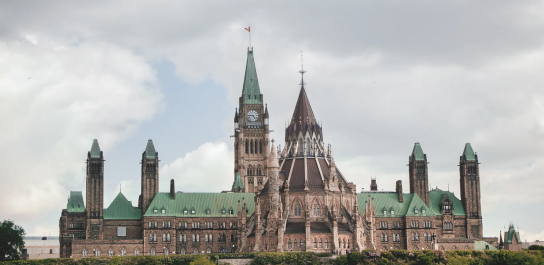 Media Inquiries
Please direct all media inquiries to:
Tel: +1 613-235-5337 x43
The Canadian Association of Defence and Security Industries
251 Laurier Ave. West, Suite 300 Ottawa, ON, K1P 5J6