Advocacy /
Member News
November 1, 2023
[NEW DATE] November 8 Webinar: Tips for Approaching the Canadian Government Contracting Market with Confidence
[NEW DATE] November 8 Webinar: Tips for Approaching the Canadian Government Contracting Market with Confidence

The U.S. Commercial Service invites you to a webinar with Deltek, a leading global provider of software and solutions for project-based businesses, and a leader in government contracting intelligence.
Register now to join us on Wednesday, November 8 at 2:00pm EST to learn more about how to sell to the Canadian federal, provincial, territorial, and municipal governments. The webinar covers topics ranging from procurement and spending trends to industry-specific analysis to the basics of doing business in Canada.
Speakers include:
Shweta Nagpal, Commercial Specialist / Advisor, U.S. Consulate General Toronto, U.S. Commercial Service
Bradley Harker, Principal Commercial Officer, U.S. Consulate General, U.S. Commercial Service
C. Brynn Bruder, Sr. Research Analyst, Deltek
P.S. Can't make it to this free live webinar? Register anyway to receive a copy of the on-demand webinar recording.
About CADSI
The Canadian Association of Defence and Security Industries (CADSI) is the national industry voice of more than 650 Canadian defence, security and cybersecurity companies that produce world-class goods, services and technologies made across Canada and sought the world over. The industries contribute to the employment of more than 78,000 Canadians and generate $12.6 billion in annual revenues, roughly half of which come from exports. To learn more, visit defenceandsecurity.ca and follow us on Twitter at @CadsiCanada .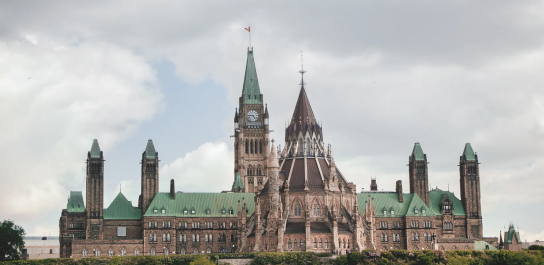 Media Inquiries
Please direct all media inquiries to:
Tel: +1 613-235-5337 x43
The Canadian Association of Defence and Security Industries
251 Laurier Ave. West, Suite 300 Ottawa, ON, K1P 5J6