Advocacy /
Member News
May 30, 2023
NyRad announces partnership with Contextere to develop an AI-powered ITB Management Tool
OTTAWA, May 31, 2023 - NyRad Inc., a leading defence offset consultancy, announced today a strategic partnership with Contextere, a leader in artificial intelligence and machine learning for Fortune 500 companies, to develop an offset co-pilot, a smart ITB management tool powered by Contextere's Madison.
The offset co-pilot is designed to help defence contractors and government agencies navigate the complex and evolving requirements of the international defence offset market, which is expected to reach $350 billion by 2025. The technology will help streamline administration and simplify the compliance tied to ITB management, reducing both risk and cost, and maximizing the value and impact of offset programs.
NyRad's offset co-pilot is powered by Contextere's Madison, an AI platform that combines data extraction, machine learning, and natural language processing to deliver actionable intelligence. Madison empowers NyRad's offset co-pilot by building a semantic understanding of dynamic data environments and increasing situational awareness to optimize ITB performance and outcomes.
"We are thrilled to partner with Contextere, a leader in AI and machine learning, to bring the offset co-pilot to the market," said Leigha Cotton, Managing Partner of NyRad Inc. "An offset co-pilot will be a game-changer for the defence industry. It will enable our clients to streamline their ITB processes, increase their competitiveness, and create more opportunities for innovation and collaboration."
"We are excited to collaborate with NyRad to leverage Madison for smart ITB management" said Carl Byers, CTO and Chief Strategy Officer of Contextere. "Contextere partners with domain experts and market leaders who want their customers to have the power of generative AI and machine learning in a private, secure and scalable environment."
NyRad will develop the offset co-pilot for the Canadian ITB market initially to help users comply with the policy's objectives, such as supporting innovation, economic development, and job creation in Canada. NyRad plans to expand its scope to include other international offset markets in the future, such as Europe, Asia-Pacific, and the Middle East. NyRad aims to become the global standard for smart offset management.
NyRad and Contextere will showcase their partnership at the CANSEC trade show in Ottawa on May 31-June 1, 2023. CANSEC is Canada's largest defence and security trade show, showcasing leading-edge technologies, products and services for land-based, naval, aerospace and joint forces military units. For more information about NyRad and Contextere, please visit www.nyrad.ca and www.Contextere.com.
For further information:
Kalyn Harris, NyRad Inc, [email protected]
Jack Gerrard, Contextere, [email protected]
About CADSI
The Canadian Association of Defence and Security Industries (CADSI) is the national industry voice of more than 650 Canadian defence, security and cybersecurity companies that produce world-class goods, services and technologies made across Canada and sought the world over. The industries contribute to the employment of more than 78,000 Canadians and generate $12.6 billion in annual revenues, roughly half of which come from exports. To learn more, visit defenceandsecurity.ca and follow us on Twitter at @CadsiCanada .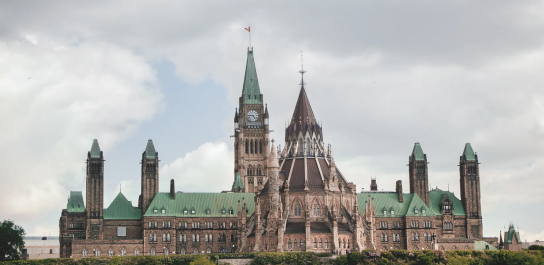 Media Inquiries
Please direct all media inquiries to:
Tel: +1 613-235-5337 x43
The Canadian Association of Defence and Security Industries
251 Laurier Ave. West, Suite 300 Ottawa, ON, K1P 5J6