Advocacy /
Member News
January 31, 2023
The Inventor of the First Ever Handheld Self-Positioning 3D Laser Scanner Achieves Other Breakthrough With Its New HandySCAN BLACK|Elite Limited
The Inventor of the First Ever Handheld Self-Positioning 3D Laser Scanner Achieves Other Breakthrough With Its New HandySCAN BLACK|Elite Limited
Optimized manufacturing and calibration processes enable Creaform's flagship metrology-grade 3D scanners to deliver 12 microns accuracy, setting a new industry standard for handheld devices.
Lévis, Québec, January 31, 2023—Creaform, a business unit of AMETEK, Inc. and the worldwide leader in portable 3D measurement solutions and engineering services, announced today the addition of the high-accuracy handheld scanner HandySCAN BLACKTM|Elite Limited to the HandySCAN 3D | BLACK series lineup, already the reference in portable metrology. Developed over the last decade by optimizing manufacturing and calibration processes, working closely with suppliers and speaking with several thousands of industrial customers, this innovative handheld solution delivers unparalleled accuracy.
Design specifically to address the needs of the most demanding dimensional metrology professionals in the industrial and manufacturing sectors, the HandySCAN BLACK|Elite Limited can tackle any quality control or product development applications where tolerances require increased accuracy, while remaining portable and flexible. It is twice as accurate as The HandySCAN BLACK|Elite, assessed through an ISO 17025 accredited calibration, based on VDI/VDE part 3 standard.
Discover the characteristics of the HandySCAN BLACK|Elite Limited, this innovating handheld technology that will provide the most accurate, high-resolution and repeatable results.
Provides an accuracy of 0.012 mm (0.0005 in).
Offers a volumetric accuracy of 0.012 mm +0.020 mm/m (0.0005 in +0.0002 in/ft).
Powered by smart resolution that highlights fine details and high curvature.
Uses 11 blue lasers crosses, for an increased scanning speed on difficult surfaces.
Boasts integrated photogrammetry, as does the whole HandySCAN 3D lineup.
Portable, lightweight, simple and versatile it is perfect for on the go scanning in any environmental conditions.
Ideal for Creaform application software, such as VXmodel module for scan-to-CAD, VXinspect module for dimensional inspection and VXintegrity NDT software platform for NDT applications.
This breakthrough metrology solution was fully developed and is manufactured in Creaform's ISO 9000 headquarters in Canada, where it maintains an ISO 17025 accredited calibration laboratory in-house. "And through its 14 offices located around the world, says Simon Côté, Product Manager at Creaform, our commitment to the highest standards is supported by a global team of application engineers and technical support specialists speaking more than 30 languages, as well as more than 150 added value distributors."
The HandySCAN BLACK|Elite Limited will be available for delivery starting March 1, 2023.
About Creaform
Never Stop Innovating, a motto that represents the core values of Creaform, from its beginning in 2002 all the way to 2022, which marked the 20th anniversary of the company. To this day, Creaform continues to develop, manufacture, and sell cutting edge 3D portable and automated measurement technologies that provide innovative solutions for applications such as 3D scanning, reverse engineering, quality control, non-destructive testing, product development, and numerical simulation (FEA/CFD). Its products and engineering services redefine the boundaries in a variety of industries, including automotive, aerospace, consumer products, heavy industries, manufacturing, oil and gas, power generation, research and education.
With headquarters and manufacturing operations in Lévis, Québec, Creaform is present in more than 85 countries, through its 14 local offices located all around the world and a network of over 125 distributors. Creaform is a business unit of AMETEK Inc., a leading global manufacturer of electronic instruments and electromechanical devices with 2021 sales of $5.5 billion.
About CADSI
The Canadian Association of Defence and Security Industries (CADSI) is the national industry voice of more than 650 Canadian defence, security and cybersecurity companies that produce world-class goods, services and technologies made across Canada and sought the world over. The industries contribute to the employment of more than 78,000 Canadians and generate $12.6 billion in annual revenues, roughly half of which come from exports. To learn more, visit defenceandsecurity.ca and follow us on Twitter at @CadsiCanada .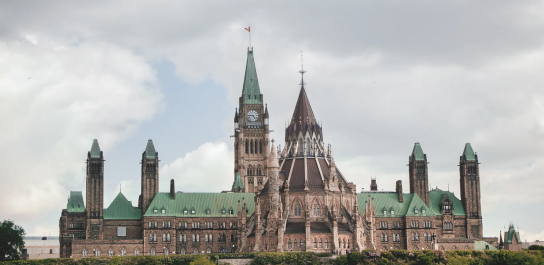 Media Inquiries
Please direct all media inquiries to:
Tel: +1 613-235-5337 x43
The Canadian Association of Defence and Security Industries
251 Laurier Ave. West, Suite 300 Ottawa, ON, K1P 5J6