Advocacy /
Member News
November 11, 2022
Beretta Holding S.A. commits to invest $60M into a new Manufacturing Facility in the US
LUXEMBOURG – November 10, 2022 – Dott. Pietro Gussalli Beretta, President and CEO of Beretta Holding S.A., today announced the plans of Beretta Holding Group to further increase its strong presence in the US through its recent acquisition of Norma Precision, investing $60 million in a state-of-the-art manufacturing and distribution facility for ammunition to be located in Savannah, Georgia.
Beretta Holding Group already employs close to 1,000 employees in the US through Beretta USA, Benelli USA, Burris, Steiner eOptics and Norma Precision. The Group also operates famous flagship stores in Dallas and New York. This new facility offers a significant opportunity for the Group to further increase its already extensive footprint in the US adding ammunition to its US operations.
"I am delighted to announce our commitment to investing $60 million through our newly acquired US ammunition subsidiary, Norma Precision. Together with my Family and Beretta Holding, we are very proud to add ammunition manufacturing to our US presence. That is a very special moment as we can now provide our loyal and dedicated US customers with a full range of locally manufactured premium products spanning from firearms to ammunition and optics, all united under the same Group. We are also supporting the local economic network by creating hundreds of new jobs." stated Dott. Pietro Gussalli Beretta, President and CEO of Beretta Holding S.A.
Norma Precision, providing for 120 years purpose-built premium ammunition, will construct a 300,000-square-foot state-of-the-art facility covering the entire ammunition value chain, from manufacturing, assembly, up to distribution activities. This investment is a major step forward for Beretta Holding and confirms the commitment to always best serve its passionate US customers in the fields of hunting, sport shooting, outdoor, military and law enforcement.
About Beretta Holding S.A.
Led by President and CEO Dott. Pietro Gussalli Beretta, Beretta Holding S.A. is the parent company of the famous industrial Group and recognized worldwide leader in the sector of premium light firearms, premium ammunition, optics, clothing and accessories dedicated to hunting, sporting, outdoor, defense and law enforcement. The Beretta Holding Group is one of the oldest family-owned businesses in the world, with a prestigious heritage of nearly 500 years of experience in the industry. It operates more than 15 manufacturing sites spanning across the globe and is one of the most powerful distributor networks. As of today, Beretta Holding Group employs over 6,500 people. Thanks to the vision of the Beretta Family and a global strategy, Beretta Holding Group is a truly global player with more than $1.5 billion in annual revenue, more than 50 subsidiaries, and a wide portfolio of over 20 well-established brands.
For more information, Contact Stoeger Canada - a Beretta S.A. Group Companie at [email protected]
About CADSI
The Canadian Association of Defence and Security Industries (CADSI) is the national industry voice of more than 650 Canadian defence, security and cybersecurity companies that produce world-class goods, services and technologies made across Canada and sought the world over. The industries contribute to the employment of more than 78,000 Canadians and generate $12.6 billion in annual revenues, roughly half of which come from exports. To learn more, visit defenceandsecurity.ca and follow us on Twitter at @CadsiCanada .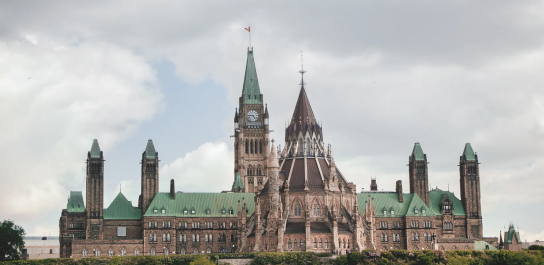 Media Inquiries
Please direct all media inquiries to:
Tel: +1 613-235-5337 x43
The Canadian Association of Defence and Security Industries
251 Laurier Ave. West, Suite 300 Ottawa, ON, K1P 5J6