Advocacy /
Member News
September 29, 2022
Canadian UAVs Offers Safe and Low-Impact Pipeline Inspections
The Canadian Energy sector has never worked harder to provide a quality product. In recent years organizations have become more driven to extract, process and transport their products while reducing their impact on the environment. Oftentimes professionals desire to have more information to complete their decision-making process when their assets and infrastructure reside in remote locations.
Remotely Piloted Aircraft System (RPAS) technologies (also known as Unmanned Aerial Vehicles or Systems (UAVs or UAS), or drones), are becoming more common; however, their utilization as a safe and reliable tool has yet to be fully realized.
Canadian UAVs wants to change that. We have developed a company structure of safety and reliability built by a group of aviators and ex-military personnel that look to commercialize the use of RPAS. We provide services to many industries with various use cases, including, but not limited to; aerial inspections, monitoring for surface integrity and anomalies, monitoring for right-of-way encroachment, pre- and post-construction surveying, and incident response. We also provide training programs for those interested in becoming certified RPAS Pilots.
While RPAS are increasing in use in many industries, the more economical and scalable application is flying Beyond Visual Line of Sight (BVLOS), in which the aerial system can fly autonomously at greater distances from the RPAS Pilot. Currently, with the use of our Sparrowhawk Detect and Avoid system, Canadian UAVs can fly to a radius of 6 nautical miles, or 11 kilometres, covering an area of up to 380 km2 from one location. Combining this with industry-proven commercial and military grade UAVs, our company has become a leader in BVLOS operations with a proven track record. We have been providing unmanned aerial vehicle services to clients since 2015, and we would be happy to discuss the benefits of using BVLOS RPAS operations for your business.
RPAS operations can allow energy companies to prioritize their resources and assess what needs to be done from a system-wide standpoint more effectively. This translates directly to cost-savings because their crews can operate more efficiently. With BVLOS, Canadian UAVs can inspect pipelines from a safe distance, saving time and money for pipeline operators and inspectors alike, with a reduced risk to people, infrastructure, and the environment as it has 22-fold lesser carbon emissions in comparison to manned aviation.
About CADSI
The Canadian Association of Defence and Security Industries (CADSI) is the national industry voice of more than 650 Canadian defence, security and cybersecurity companies that produce world-class goods, services and technologies made across Canada and sought the world over. The industries contribute to the employment of more than 78,000 Canadians and generate $12.6 billion in annual revenues, roughly half of which come from exports. To learn more, visit defenceandsecurity.ca and follow us on Twitter at @CadsiCanada .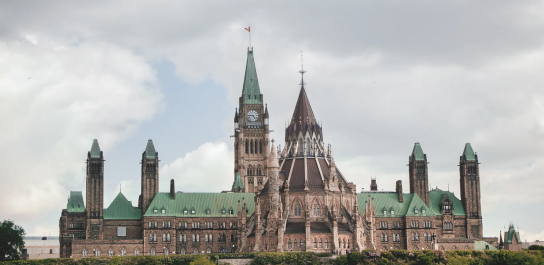 Media Inquiries
Please direct all media inquiries to:
Tel: +1 613-235-5337 x43
The Canadian Association of Defence and Security Industries
251 Laurier Ave. West, Suite 300 Ottawa, ON, K1P 5J6