Advocacy /
Member News
July 29, 2022
Arcfield Canada Awarded $7.7M Subcontract by L3Harris for Supply Chain Services for the CF-18 Primary Air Vehicle
CALGARY, Alberta, July 28, 2022 – Arcfield Canada Corp., a leading provider in aerospace and defence services and recognized by Canadian Defence Review (CDR) as a top 100 Defence Contractor in Canada, has been awarded a subcontract by L3Harris Technologies, valued at $7.7M, to provide supply chain management services to the CF-18 fleet, based at Canadian Forces Base Cold Lake and Bagotville. This subcontract represents new work for the company and has a period of performance of four years plus six potential option years.
For more than three decades, Arcfield Canada has provided comprehensive in-service support, engineering services, and supply chain management for the Royal Canadian Air Force's (RCAF) CF-18 fighter aircraft avionics, and was awarded a subcontract in 2017 for similar responsibilities for the F404 propulsion system. With this award, Arcfield Canada now provides direct support to all supply chain services for Canada's CF-18 fighter fleet.
"Arcfield Canada has a strong legacy in servicing CF-18s for the Department of National Defence and the RCAF", said Jacques Comtois, director, Arcfield Canada. "We appreciate the opportunity to provide our unique expertise and capabilities with L3Harris to support Canada's fighter fleet."
This new subcontract will require an 18,000 sq ft expansion of Arcfield Canada's warehouse facility located in the Saguenay, Quebec and a further 1,800 sq ft renovation of its Calgary, Alberta facility. To support the program, Arcfield will hire several new full-time professionals to support expanding operations at Cold Lake, Calgary and Bagotville. Additionally, Arcfield Canada's partnership with L3Harris on the performance-based contract will support the economic benefits, flexibility, and value of Canada's Sustainment Initiative.
"This award is a testament to Arcfield Canada's proven record as a leading provider of reliable supply chain management solutions," said Kevin Kelly, chairman and chief executive officer, Arcfield. "We are honoured to continue our long-standing partnership with the RCAF and look forward to expanding these services to Canada's next generation of fighter and transport aircraft in the future."
About Arcfield Canada Corp.
Arcfield Canada has been a trusted partner to the Canadian Armed Forces for more than 35 years; supplying world-class in-service and integrated logistics support through its expertise in supply chain management, maintenance and repair, and engineering solutions. Arcfield Canada is an affiliate of Arcfield, a global defense and security solutions provider to the U.S. government and its allies. The company has more than 60 years of proven experience providing advanced engineering and analysis, and IT capabilities to support the most critical national security missions. With 16 offices around the world, Arcfield employs approximately 1,200 engineers, analysts, IT specialists, and other professionals who put our customers' missions first, helping them solve their most complex challenges through innovations in modeling, simulation and analysis, and digital transformation. Visit arcfield.ca for more details.
About CADSI
The Canadian Association of Defence and Security Industries (CADSI) is the national industry voice of more than 650 Canadian defence, security and cybersecurity companies that produce world-class goods, services and technologies made across Canada and sought the world over. The industries contribute to the employment of more than 78,000 Canadians and generate $12.6 billion in annual revenues, roughly half of which come from exports. To learn more, visit defenceandsecurity.ca and follow us on Twitter at @CadsiCanada .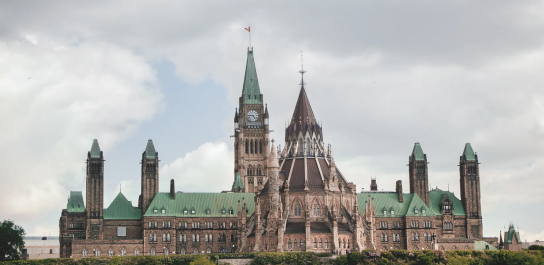 Media Inquiries
Please direct all media inquiries to:
Tel: +1 613-235-5337 x43
The Canadian Association of Defence and Security Industries
251 Laurier Ave. West, Suite 300 Ottawa, ON, K1P 5J6