Advocacy /
Member News
April 11, 2022
Canadian UAVs Secures Nation-Wide BVLOS Permit for Flight Operations
On March 24, 2022, Canadian UAVs secured a Canada-wide Special Flight Operations Certificate (SFOC) for the operation of its fleet of small Remotely Piloted Aircraft Systems (RPAS) beyond visual line of sight (BVLOS). This first-of-its-kind permit issued by Transport Canada allows Canadian UAVs to perform BVLOS flight operations anywhere in Canada in Class G airspace, up to 400 feet AGL.

For decades people have imagined the ever-expanding potential uses of drones, from arctic research, to search and rescue, to delivering pizza. The opportunities are boundless. However, there has remained a single, major impediment: the ability deconflict with other air traffic, termed as "Detect and Avoid" (DAA). This is the automation of the human response of an onboard pilot.
For 7 years, Canadian UAVs has worked with Transport Canada and leading aviation companies in the development of its solution to DAA -- Sparrowhawk™ Radar. This is a ground-based detection system that scans and deconflicts an operational area of 450 km2 from a central point. Combined with computer vision and advanced algorithms, Sparrowhawk solves detect and avoid for over 90% of the airspace in Canada below 400 ft.
Canadian UAVs's approach to airspace integrity and UAV airmanship is novel in that it is built on low-cost ground-based radars that are tuned for manned aircraft detection and supported by radar modelling software that optimizes in-field performance. It is a long-range, all-weather system that integrates seamlessly with any RPAS, and can be deployed as a fixed or mobile installation.
It does not rely on:
• Hypothetical modeling of risk to create a safety case (like terrain masking / shielded operations)
• Cooperative transponders (like ADS-B, which are not mandatory in Canadian airspace)
• Human spotters – i.e. Extended VLOS
• Camera-based systems that rely on clear skies, daylight, and short ranges
• Physical integration into any RPAS system

Sparrowhawk can enable your entire fleet, as it is not installed on the aircraft, nor does it require physical connection to the RPAS. Sparrowhawk was developed in partnership with Project SkySensus, an Industrial and Technology Benefits (ITB) project being sponsored by Arcfield Canada.

"Canadian UAVs has focused on developing safe and economical solutions to the challenges of BVLOS. Transport Canada has been an excellent resource through this development by providing clear and measurable expectations for performance. Now that we have achieved the necessary technical and procedural criteria, they have provided us with permission to fly Canada wide on our own authority. We appreciate TC's integrity and thoroughness during this collaboration."
John Molberg, Vice President of Innovation, Canadian UAVs

"This is another huge step in the commercialization of DAA technology in Canada, and we will be working to make this product available to commercial clients over the next couple of years. This has the potential to unlock wide scale adoption of a multitude of RPAS for commercial purposes as it will significantly reduce the logistics required to action BVLOS operations in Canada."
Mahmoud Abdelrahman, Engineering Programs Manager, Canadian UAVs
​By achieving this SFOC Canadian UAVs has set a benchmark for RPAS BVLOS operations and will continue to push the limits of what this application can achieve for businesses, governments, and the military.

For more information on Sparrowhawk, or to inquire about applying BVLOS missions to your business, please contact:
Ryan Hutchinson
Business Development Manager
Canadian UAVs
587-943-0011
ryan.hutchinson@canadianuavs.ca
About CADSI
The Canadian Association of Defence and Security Industries (CADSI) is the national industry voice of more than 900 Canadian defence and security companies that produce world-class goods, services and technologies made across Canada and sought the world over. The industries contribute to the employment of more than 60,000 Canadians and generate $10 billion in annual revenues, roughly 60 per cent of which come from exports. To learn more, visit defenceandsecurity.ca and follow us on Twitter at @CadsiCanada .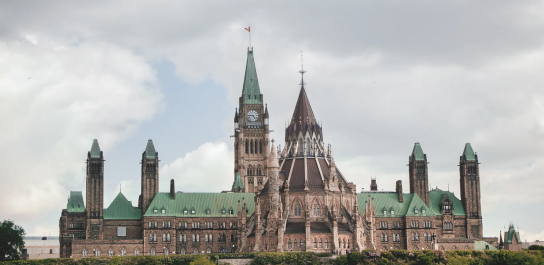 Media Inquiries
Please direct all media inquiries to:
Tel: +1 613-235-5337 x43
The Canadian Association of Defence and Security Industries
251 Laurier Ave. West, Suite 300 Ottawa, ON, K1P 5J6