Advocacy /
Member News
December 15, 2021
Dec 8, 2021 – News Alert – D-TA Systems Inc. Wins a Key Canadian Contract to Prototype/Test its Portable Electronic Warfare Signals Emulator (PETS) for Department of National Defense, Canada (UT849-221132/001/SC)
D-TA Systems Inc. (D-TA), a leading provider of electromagnetic spectrum operations (EMSO) technologies and systems, has been awarded a contract through the Innovative Solutions Canada – Testing Stream to build and test their prototype Portable Electronic Warfare Test System (PETS).
The PETS system exploits miniaturized electronics manufacture with an integrated power amplifier up mast that is connected to a broadband horn antenna. Setup in less than 30 minutes, the portable system is meant to be brought to platforms to perform functional and operational test and evaluation of electronic warfare receivers, avoiding the time cost and infrastructure needed to take the platform to a testing range.
Users create test and threat signals with D-TA's intuitive graphical interface, creating signals for playback later. Dense electromagnetic environments with multiple pulses per second and unique emitters are possible.
"D-TA is honored to have been selected by the Department of National Defence; this innovation will strengthen Canada's home grown EMSO capabilities that is well positioned to support a multitude of Canadian Forces and international programs by delivering innovative, ultra-wideband RF mission systems," said Tuhin Das, Director, Global Business Development.
"The PETS innovation is a direct result of highly skilled, technically current D-TA team listening to the needs of our armed forces and delivering exceptional value and capability with a Canadian solution", said David Coffey, Product Manager for Multichannel Radar Signal Emulation (MRSE).
About Innovative Solutions Canada – Testing Stream:
The Innovative Solutions Canada –Testing Stream retains the same objectives it had as BCIP – to bolster innovation in Canada's business sector and support the federal commitment to bridge the pre-commercialization gap for innovative goods and/or services by:
Supporting Canadian innovators advancing the readiness of their pre-commercial goods and services; and,

Providing Innovators with the opportunity to enter the marketplace with a successful application of their new good and/or service.
The Innovative Solutions Canada –Testing Stream is a Research & Development (R&D) procurement program aimed at procuring, testing and evaluating pre-commercialized goods and services in the late stages of development (stages 7 through 9). Under the ISC-TS Innovators are matched with a federal government department to participate in the testing of an Innovation. The Crown purchases the Innovation from the Innovator and provides funding support for selected Innovator costs associated with the testing being done by a federal Testing Department.
About D-TA Systems Inc.:
Founded in 2007 and headquartered in Ottawa, D-TA designs, develops, manufactures, and supports end-to-end EMSO and RF systems for the DND, US DoD, NATO, Five Eyes and open policy countries ranging from 1 MHz – 40 GHz. We specialize in COMINT, ELINT, HF OTHR, sonar, and sonobuoy mission systems, as well as RF record/playback, radar simulator, and RF environment signal emulator and generator for Research, Development, Test & Evaluation (RDT&E) and Operational mission training support systems. Additional information on D-TA can be found at www.d-ta.com.
About CADSI
The Canadian Association of Defence and Security Industries (CADSI) is the national industry voice of more than 900 Canadian defence and security companies that produce world-class goods, services and technologies made across Canada and sought the world over. The industries contribute to the employment of more than 60,000 Canadians and generate $10 billion in annual revenues, roughly 60 per cent of which come from exports. To learn more, visit defenceandsecurity.ca and follow us on Twitter at @CadsiCanada .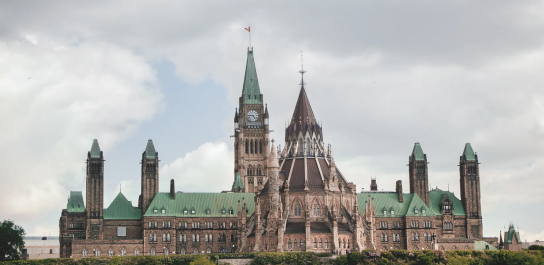 Media Inquiries
Please direct all media inquiries to:
Tel: +1 613-235-5337 x43
The Canadian Association of Defence and Security Industries
251 Laurier Ave. West, Suite 300 Ottawa, ON, K1P 5J6