Advocacy /
Member News
November 18, 2021
Avidrone Aerospace Canada Cargo UAS partners with global distributor Volatus Aerospace
Avidrone Aerospace Incorporated
https://www.avidrone.com
NEWS RELEASE
Avidrone Aerospace selects Volatus Aerospace Group as Distribution Partner Expanding into Drone Cargo Market
Partnership with Volatus Aerospace unlocks the future of drone cargo services
November 18, 2021 – Avidrone Aerospace Incorporated ("Avidrone," the "Company") is pleased to announce that the Company has entered into an agreement with Volatus Aerospace Group ("Volatus") for world-wide distribution rights of its fully autonomous, cargo delivery drones with payload capabilities ranging from 2.3kg to 23kg and ranges up to 100 km.
This agreement forms a mutually beneficial partnership by positioning both companies to take advantage of the drone package delivery market, expected to reach $4.40 billion by 2025 according to the 2021 Drone Package Delivery Global Market Report published by Research and Markets.
"Through our partnership with Avidrone, we are excited to be able to offer fully-automated and commercialized cargo delivery solutions allowing us to provide equipment, solutions, and operator services to meet the needs of both civil and defence clients." says Glen Lynch, Chief Executive Officer of Volatus. "While continuing to monitor expected regulatory changes and technology developments for last mile deliveries in urban areas, our main focus is serving more immediate demands for cargo delivery opportunities to remote communities, heavy industrial sites, medical resupply, and offshore logistics"
"Our heavy-lift fully-automated drone technologies have been developed specifically to target automated cargo delivery applications and are already in service with defense and industrial users globally," says Scott Gray, Founder and CEO of Avidrone Aerospace. "Volatus well understands this rapidly growing market and has demonstrated the motivation, operational capabilities, and resources needed to connect vast customer applications to the systems we provide now and open opportunities for our future platforms with even greater payload, range and capabilities."
Volatus holds Transport Canada approval to conduct flights beyond visual line-of-sight (BVLOS) at various locations across Canada and commenced pilot training for BVLOS operations earlier this year. In addition, Partner Jet Inc, a strategic investment of Volatus and subject of a pending business combination transaction, has received a Special Flight Operations Certificate for BVLOS operations and an amended Canadian Transportation Agency License for cargo allowing the group to offer commercial services with both manned and unmanned aircraft – a first in Canada.
About Avidrone Aerospace: Avidrone Aerospace is a leading unmanned systems OEM providing government, defense, and commercial organizations with innovative fully-automated aircraft solutions that are designed and manufactured in Canada since 2007. Avidrone offers a full range of proprietary UAS and secure autopilot system enabling aerial applications new levels of range, payload and beyond-visual-line-of-sight flight capability. Avidrone has extensive aircraft and flight control development experience ranging from 2lb to 1000lb aircraft platforms and is committed to providing advanced automated aircraft solutions to medical resupply, industrial parts delivery, defense, and mission critical applications world-wide. www.avidrone.com
About Volatus Aerospace: Volatus Aerospace is a leading provider of integrated drone solutions. Operating a vast pilot network with offices throughout Canada, the United States, and South America, Volatus provides enterprise and industrial solutions including training, equipment sales & support, imaging & inspection services, drone cargo solutions, design & manufacture, and research & development. With a rapidly expanding network of strategic partnerships and acquisitions, Volatus is driving the full potential of UAV technologies around the world and shaping the industry of tomorrow. www.volatusaerospace.com
For more information:
Avidrone Aerospace Incorporated
Region of Waterloo International Airport
251 Jetliner Ct., Breslau, ON Canada
info@avidrone.com | www.avidrone.com
About CADSI
The Canadian Association of Defence and Security Industries (CADSI) is the national industry voice of more than 900 Canadian defence and security companies that produce world-class goods, services and technologies made across Canada and sought the world over. The industries contribute to the employment of more than 60,000 Canadians and generate $10 billion in annual revenues, roughly 60 per cent of which come from exports. To learn more, visit defenceandsecurity.ca and follow us on Twitter at @CadsiCanada .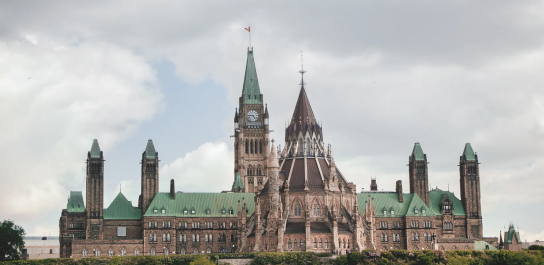 Media Inquiries
Please direct all media inquiries to:
Tel: +1 613-235-5337 x43
The Canadian Association of Defence and Security Industries
251 Laurier Ave. West, Suite 300 Ottawa, ON, K1P 5J6