Advocacy /
Member News
August 11, 2021
Babcock Canada and Leonardo Canada join forces to support the country's Future Aircrew Training (FAcT) program
Ottawa, 11 August 2021 – Babcock and Leonardo, two leading international aerospace, defence and security organisations and military training providers, are pleased to announce today the signing of a Teaming Agreement that will see Babcock Canada and Leonardo Canada come together to provide a solution for Canada's Future Aircrew Training program.
With this important step, Babcock and Leonardo will combine their globally recognized expertise and experience in delivering military aircrew training and will create a new joint-venture called Babcock Leonardo Canadian Aircrew Training.
With the team's far-reaching know-how and deep ties to Canada's military, Babcock and Leonardo can provide an innovative training solution, and optimal benefits to Canada's economic and strategic goals through the FAcT program.
Babcock and Leonardo can offer a modern, comprehensive solution based on their extensive experience as a leading provider of fixed-wing, rotary-wing and mission training civil and military services. The new team is ready to invest in Canada and work collaboratively with Indigenous partners and communities.
Jana Lee Murray, Babcock Leonardo Canadian Aircrew Training - Program Director, stated: "By coming together, Babcock Canada and Leonardo Canada are able to leverage their combined extensive global military aircrew training expertise and develop a tailored solution to meet the Royal Canadian Air Force's needs."
"We are strongly committed to working with our supply chain, communities, and Indigenous partners adding value to Canada now and in the future. We are fully prepared to provide a completely integrated, end- to-end military training solution that will generate a robust and efficient flow of Canadian military pilots and personnel."
With significant experience in building and managing comprehensive training systems for customers around the world, the new Canadian team will enable the development of modern and scalable military training infrastructure that will leverage a solid supply chain founded and based in Canada.
To learn more about Babcock Leonardo Canadian Aircrew Training, visit: www.canadianaircrewtraining.ca
About CADSI
The Canadian Association of Defence and Security Industries (CADSI) is the national industry voice of more than 900 Canadian defence and security companies that produce world-class goods, services and technologies made across Canada and sought the world over. The industries contribute to the employment of more than 60,000 Canadians and generate $10 billion in annual revenues, roughly 60 per cent of which come from exports. To learn more, visit defenceandsecurity.ca and follow us on Twitter at @CadsiCanada .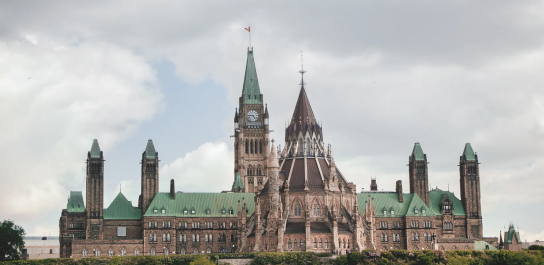 Media Inquiries
Please direct all media inquiries to:
Tel: +1 613-235-5337 x43
The Canadian Association of Defence and Security Industries
251 Laurier Ave. West, Suite 300 Ottawa, ON, K1P 5J6