Advocacy /
Member News
May 5, 2021
METOCEAN CHOSEN AS CDR MAGAZINES TOP 100 DEFENCE COMPANIES
Dartmouth, Nova Scotia (May 4th, 2021) MetOcean Telematics (MetOcean), is pleased to announce that it has been selected as one of Canadian Defence Review's (CDR) Top 100 defence companies for 2021.
Canadian Defence Review is Canada's leading defence and military journal, serving the information needs of the Canada's defence community. The selection process for CDR's Top 100, consists of an evaluation panel of CDR editorial staff and independent advisors who rank the companies annually based on factors such as economic impact to the country, research and development initiatives, innovation, contribution to the nation's security, national and international contract wins, excellence of management and support of Canada's military. The ranked companies must meet certain requirements to be considered for the Top 100 and each candidate is evaluated extensively.
"We would like to take this opportunity to extend our sincere appreciation to CDR and the advisors for selecting MetOcean Telematics, as one of Canadian Defence Review's Top 100 for 2021. I would also like to congratulate the other candidates on their successful win. MetOcean's portfolio of defence products and services have experienced significant growth over the past few years and we will continue to support and invest in these offerings for many years to come "– said, Tony Chedrawy, MetOcean | CEO
MetOcean Telematics corporate headquarters, including the research and development and production facilities, are in Dartmouth, Nova Scotia, Canada. The company develops and manufactures state-of-the-art data acquisition and end-to-end telematics solutions, with a focus on niche MetOcean solutions and custom Defence and Security products. As a prominent global Iridium Satellite Value-Added Reseller focused on hardware solutions, data services, and support, MetOcean Telematics is a leader in the satellite communications industry.
For additional information about MetOcean Telematics or any of its products, please contact sales@metocean.com.
About CADSI
The Canadian Association of Defence and Security Industries (CADSI) is the national industry voice of more than 900 Canadian defence and security companies that produce world-class goods, services and technologies made across Canada and sought the world over. The industries contribute to the employment of more than 60,000 Canadians and generate $10 billion in annual revenues, roughly 60 per cent of which come from exports. To learn more, visit defenceandsecurity.ca and follow us on Twitter at @CadsiCanada .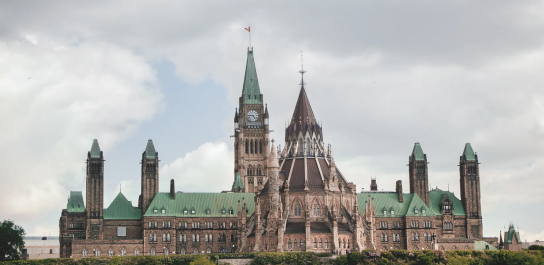 Media Inquiries
Please direct all media inquiries to:
Tel: +1 613-235-5337 x43
The Canadian Association of Defence and Security Industries
251 Laurier Ave. West, Suite 300 Ottawa, ON, K1P 5J6