Advocacy /
Member News
February 23, 2021
Schneider Electric Rated World's Most Sustainable Company by Corporate Knights
At Schneider Electric, we pride ourselves on being a leader in the decarbonizing megatrend. As a result of our carbon-free efforts, Corporate Knights has just rated Schneider Electric the world's most sustainable company.
"Schneider Electric earned the top spot in the Corporate Knights ranking because of its strong performance across a range of sustainability criteria. The company earned 70% of its revenue from sustainable solutions, while 73% of its investments are directed toward sustainable solutions. It also performed strongly in areas including racial and gender diversity and resource productivity and safety." (Mike Scott, Corporate Knights, Winter 2021 Issue)
Schneider Electric has curbed its own CO2 emissions by 250,000 metric tons in 24 months by shifting to renewable energy. Our energy-efficient technologies and services could save an additional 120 million metric tons of CO2 on our customers' behalf by the end of 2020. Our commitment is to be our customers' partners in their journey towards sustainability and to become carbon positive ourselves, fully aligning with our strategy and purpose.
The full span of Schneider Electric capabilities includes energy and automation digital solutions that drive efficiency and sustainability for homes, buildings, data centers, infrastructure and industries. Schneider Electric's large portfolio of connectable data center solutions, integrated systems, software, and services spans from rack to row to room to building.
Learn more about how cleantech and automation can help you tackle your sustainability goals to create a greener world.
Interested in knowing more about how we can help you reach your sustainability goals? Contact us. We are here for you.
About CADSI
The Canadian Association of Defence and Security Industries (CADSI) is the national industry voice of more than 900 Canadian defence and security companies that produce world-class goods, services and technologies made across Canada and sought the world over. The industries contribute to the employment of more than 60,000 Canadians and generate $10 billion in annual revenues, roughly 60 per cent of which come from exports. To learn more, visit defenceandsecurity.ca and follow us on Twitter at @CadsiCanada .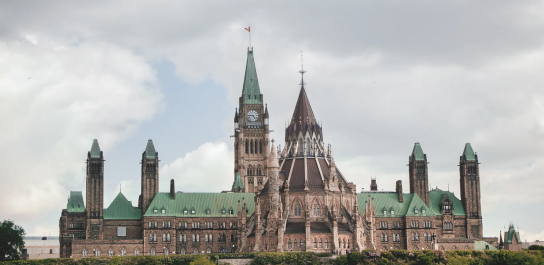 Media Inquiries
Please direct all media inquiries to:
Tel: +1 613-235-5337 x43
The Canadian Association of Defence and Security Industries
251 Laurier Ave. West, Suite 300 Ottawa, ON, K1P 5J6