Advocacy /
Member News
September 1, 2020
Patriot One Technologies begins search for new CEO
Patriot One Technologies
Chief Executive Officer
Opportunity Profile
Patriot One's mission is to become one of the foremost proponents and providers of touchless, innovative threat detection and counter-terrorism solutions for community safety. The company's PATSCAN Multi-Sensor Covert Threat Detection Platform and its various sensor components act as an effective deterrent to diminish the epidemic of active physical and health safety threats across the globe.
Founded in 2016, Patriot One Technologies Inc. (TSX: PAT) has been developing the PATSCAN™ Multi-Sensor Covert Threat Detection Platform. This is "the next generation" physical security platform solution to detect and combat active threats before they occur. The Platform is AI-driven software coupled with multiple sensor solutions that can be covertly deployed in a layered approach to weapon-restricted facilities. Employing the latest machine learning and AI software, the Platform's network combines innovative and award-winning technologies across an integrated solution, using advanced radar, magnetic, video, and chemical detection technologies.
Operating with their core values People First, Trust, Respect, Challenge, and Innovation, the Company has a talented and dedicated team of 70 with expertise in specialized radar, magnetic, chemical, and video/computer vision technologies, counterterrorism, conflict resolution, government/corporate relations, security, and business development. With leading technologies, top scientific research, and prudent business leadership, Patriot One is quickly building itself into a sector-leading brand.
This is an exciting opportunity for a proven senior executive, working in collaboration with management and the Board, to lead this innovative Canadian security technology firm through its growth and evolution. With a critical global need requiring an effective solution, a real and evergrowing market to sell into, and a multi-pronged technology platform that's ready to be scaled, the table is set for the new Chief Executive Officer (CEO) to successfully drive Patriot One's growth and future success.
Reporting to the Board of Directors, the CEO will be expected to drive revenues and put Patriot One on a path to profitability, while continuing to cement the Company's profile and product with clients and capital markets; all while claiming a global leadership role in the security space.
Located at Patriot One's head office in Toronto, Canada, the ideal candidate will be passionate about the Company's market vision and products and exemplify its core values. The candidate will be an accomplished Senior Executive, influential leader, and innovator known for their past success in growing technology businesses from early-stage to rapid growth. They are a quick study who has succeeded in setting and executing well-defined go-to-market strategies, productizing technology, and generating strong revenue streams. Operationally and financially astute, they know when and how to put the right people and processes in place, while establishing financial discipline and optimizing cash flow.
The successful candidate will have and follow strong ethical and moral principles. They will be an effective communicator with high emotional intelligence and the ability to articulate a compelling Company vision and strategy to frontline staff, executive leadership, Boards, and shareholders, alike. A talented, supportive people leader, with a collaborative nature and exceptional motivational and communication skills, they will have demonstrated success leading teams remotely and across global business units and locations.
The successful candidate will also possess relevant public company leadership experience, excel at being the 'voice' of the Company, and understand the expectations, roles, responsibilities, and duties to shareholders, the Company, and the Board. This should include success in raising capital in public markets, investor relations, and public company reporting. With an ability to see future opportunities, the successful candidate will be a proven dealmaker with demonstrated success identifying and developing partnerships, joint ventures, acquisitions, or other corporate development relationships that have the potential to add growth and value to the business.
Ideal candidates have a Master's in Business Administration (MBA) or related higher-education degree in business, finance, engineering, and/or IT. The candidate should have a solid background in relevant sectors, which may include: Technology, Software, Cyber-Security, SAS, Biotech/Pharma, Government, Military/Law Enforcement, Intelligence, Public Health & Safety, and/or Private Equity/Venture Capital.
_______________________________________________________
If you are interested in exploring this exciting CEO opportunity at Patriot One, please provide your resume and a detailed cover letter highlighting your relevant Senior-Level Executive leadership experience addressed to Paul Bruner, Managing Director, The Bruner Consulting Group, to apply@brunerconsulting.ca
A more detailed position profile highlighting key competencies will be provided to all candidates under consideration.
About CADSI
The Canadian Association of Defence and Security Industries (CADSI) is the national industry voice of more than 900 Canadian defence and security companies that produce world-class goods, services and technologies made across Canada and sought the world over. The industries contribute to the employment of more than 60,000 Canadians and generate $10 billion in annual revenues, roughly 60 per cent of which come from exports. To learn more, visit www.defenceandsecurity.ca and follow us on Twitter at @CadsiCanada .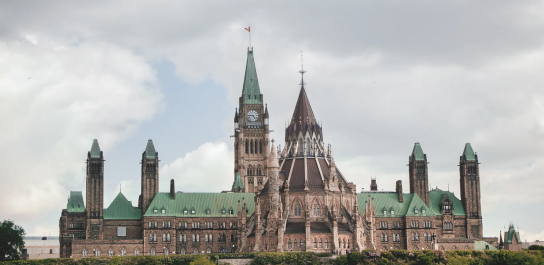 Media Inquiries
Please direct all media inquiries to:
Tel: +1 613-235-5337 x43
The Canadian Association of Defence and Security Industries
251 Laurier Ave. West, Suite 300 Ottawa, ON, K1P 5J6