Advocacy /
Member News
May 24, 2018
GSCI's innovative QUADRO-S Compact Fusion Sight at Eurosatory 2018
General Starlight's QUADRO-S is a compact augmented vision system for tactical surveillance, observation and engagement at short-to-medium range distances. Made in Canada with Military and Law Enforcement end-users in mind; it is weapon mountable, tripod mountable or simply hand-held. The system will be making its last appearance for 2018 in Europe at this year's Eurosatory exhibition in Paris, France from June 11th to June 15th, Hall 5A, Stand # E657.
In recent years, we've seen technological advancements with the announcements of fusion systems. "Our driving force was to make something unique, yet accessible and affordable – and we are proud of our achievement. We had to work around many challenges to achieve low power consumption suitable for battery operation, to make it small, to make it durable, and finally to provide a perfectly usable real-time fusion video feed for unmatched in-class detection capabilities." – Andrew B., Lead Technician at GSCI.
GSCI's patented multi-sensor technology found in the QUADRO-S operates in 4 distinct modes: thermal, daytime, night-time, and the pivotal day-night hybrid view known as Fusion Mode. A detailed image is created from the visible/near infrared and long-wave infrared ranges of the spectrum when the operator is in Fusion Mode. Any inherent limitations found in thermal imaging or night vision alone are negated when these channels work together and complement each other to produce one real-time, lag-free video image to give uncompromised situational awareness. For this reason, it is finding its way into the hands of government end-users to ensure their safety and effectiveness when operating in less-than-ideal lighting conditions.
When asked about the Quadro-S, a Canadian Law Enforcement officer claims it is "the most unique, well-rounded fusion system [they've] ever had the pleasure of operating. The thermal image is evidently of very high quality, which makes the fusion mode impressively clear and effective." It has a human detection range of up to 1,100m, and can be paired up with an optional remote and helmet-mounted display unit for added versatility to keep the operator out of harm's way. The QUADRO-S does not hold back on the specifications either:
| | |
| --- | --- |
| The highest technologically available FPA Resolution of 640x480 | Easy and intuitive multi-channel operation, minimal training required. |
| Auto-NUC for smooth, uninterrupted, quiet operation (no clicks or sounds, no calibration needed) | Fast, high performance Germanium lens with the lowest F-number for a sharp, clear image |
| High Refresh Rate of 50Hz for a constantly smooth live video feed | Optional built-in video recorder, expandable to 32 GB |
| Short start up time of up to 3 seconds | Longest in the industry, 7 year limited warranty |
| Wide Field of View enhancing situation awareness | Full Mil. Std. compliant |

All packed in a hard-anodized aluminum body that weighs just 750 grams, with dimensions 170x91x70mm, and costs less than any other high-performance Fusion system currently on the market.
With no ITAR restrictions, this device is available to be exported worldwide. For more details email [email protected], call +1 905-850-0990 or visit GSCI's stand at Eurosatory 2018.
About CADSI
The Canadian Association of Defence and Security Industries (CADSI) is the national industry voice of more than 650 Canadian defence, security and cybersecurity companies that produce world-class goods, services and technologies made across Canada and sought the world over. The industries contribute to the employment of more than 78,000 Canadians and generate $12.6 billion in annual revenues, roughly half of which come from exports. To learn more, visit defenceandsecurity.ca and follow us on Twitter at @CadsiCanada .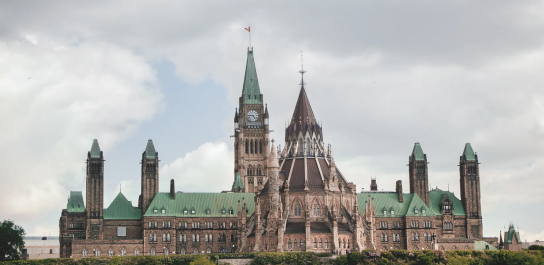 Media Inquiries
Please direct all media inquiries to:
Tel: +1 613-235-5337 x43
The Canadian Association of Defence and Security Industries
251 Laurier Ave. West, Suite 300 Ottawa, ON, K1P 5J6