Advocacy /
CADSI News
September 8, 2022
Statement on the Death of Queen Elizabeth II
OTTAWA - We join with all Canadians and the entirety of the Commonwealth in mourning the death of our longest-reigning monarch and Commander-in-Chief of our Canadian Armed Forces, Her Majesty Queen Elizabeth II.
In this time of sadness, we are also profoundly grateful for the life and work of an extraordinary Queen, mother, grandmother and great-grandmother. As she promised to do on her 21st birthday, Her Majesty devoted her entire life to the service of her subjects. Her seven decades on the throne were marked by enormous change, but she remained a constant – and her unwavering devotion to duty has been an inspiration to generations of Canadians.
Our deepest sympathies and heartfelt condolences are with the Royal Family and the people of the United Kingdom and the Commonwealth.
About CADSI
The Canadian Association of Defence and Security Industries (CADSI) is the national industry voice of more than 650 Canadian defence, security and cybersecurity companies that produce world-class goods, services and technologies made across Canada and sought the world over. The industries contribute to the employment of more than 78,000 Canadians and generate $12.6 billion in annual revenues, roughly half of which come from exports. To learn more, visit defenceandsecurity.ca and follow us on Twitter at @CadsiCanada .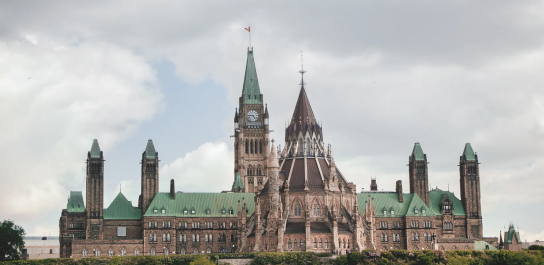 Media Inquiries
Please direct all media inquiries to:
Tel: +1 613-235-5337 x43
The Canadian Association of Defence and Security Industries
251 Laurier Ave. West, Suite 300 Ottawa, ON, K1P 5J6