Advocacy /
CADSI News
January 13, 2021
COVID-19 Membership Update: Ontario issues State of Emergency, stay-at-home orders; CADSI to host industry check-in call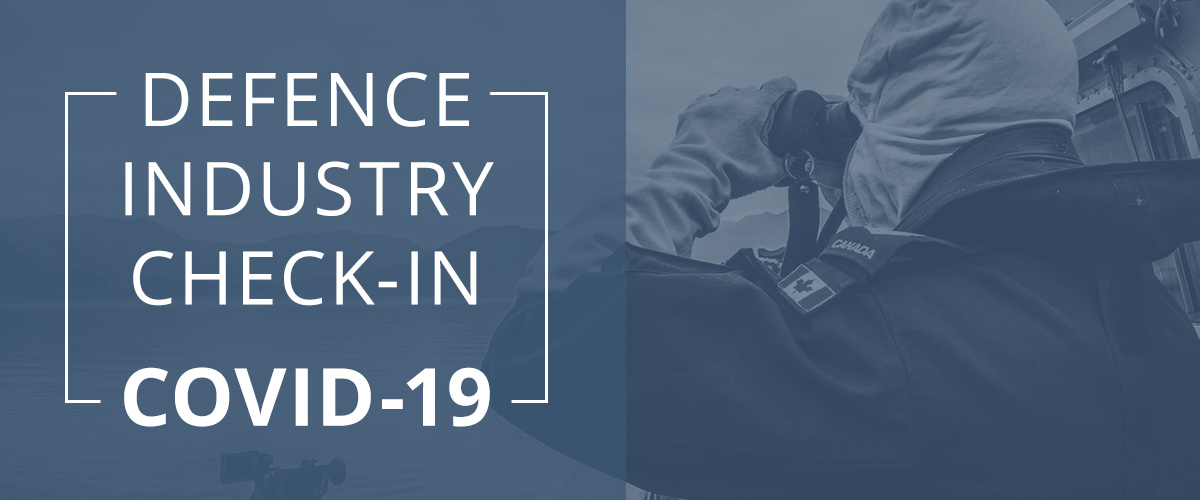 Join our COVID-19 Defence Industry
Check-In Call on Jan. 21
Given the recent COVID-19 restrictions announced in Ontario and Quebec described below, CADSI wants to know how these measures are impacting your business. We will be taking your comments to the government, including to an upcoming meeting of the Defence Industry Advisory Group, which consists of the lead senior officials responsible for Canada's Defence Industrial Base. Join us for our COVID-19 Defence Industry Check-in Call.
Date: Thursday, January 21, 2021
Time: 3:00-3:30 p.m. EST
Register here: defenceandsecurity.ca/events/details&e=417
Overview of Recent COVID-19 Developments
Fearing that intensive care units in Ontario hospitals will become overwhelmed in the coming weeks, Ontario has declared a State of Emergency that will remain in place for 28 days and has issued a stay-at-home order effective Thursday, January 14.
The existing definition of what constitutes an "essential service" remains unchanged from earlier this year. This allowed for most defence-related business operations to continue as part of the manufacturing exemption so long as modifications for public and employee health and safety were made. Construction will no longer be allowed during the new measures, unless it is for critical infrastructure or healthcare, including supplying PPE or items contributing to the COVID-19 response. Most new construction projects will be required to pause until the current State of Emergency expires, though repairs and maintenance can continue.
The new measures focus more on individuals and what they can and should not do. Exceptions to the new stay-at-home order include essential trips to grocery stores, pharmacies, to access health care services, for exercise, and for essential work. The order and other measures under the State of Emergency may be extended further for some or all regions in Ontario beyond this initial period.
Currently, all Ontario businesses must ensure that any employee who can work from home, does so. Essential service workers or visitors entering the workplace must be screened for COVID-19. DND has been made aware of this requirement for Ontario businesses. For more information on COVID-19 screening in the workplace, look here: health.gov.on.ca/en/pro/programs/publichealth/coronavirus/docs/workplace_screening_tool_guidance.pdf
Ontario Resources
Quebec Resources
Quebec also remains in a four-week lockdown with an 8:00 p.m. curfew until February 8. Teleworking is mandatory, where possible, and manufacturing activities must be reduced to the minimum required to complete commitments.
CADSI is working for you, remotely
CADSI and our team continues to operate remotely. We remain at your service and are accessible to you during business hours via phone and email. CADSI's Top Requested COVID-19 Business Resources are available here.
Questions
If you have any questions or need any additional support, please email Mindy Pearce, Policy Advisor: mindy@defenceandsecurity.ca.
About CADSI
The Canadian Association of Defence and Security Industries (CADSI) is the national industry voice of more than 900 Canadian defence and security companies that produce world-class goods, services and technologies made across Canada and sought the world over. The industries contribute to the employment of more than 60,000 Canadians and generate $10 billion in annual revenues, roughly 60 per cent of which come from exports. To learn more, visit defenceandsecurity.ca and follow us on Twitter at @CadsiCanada .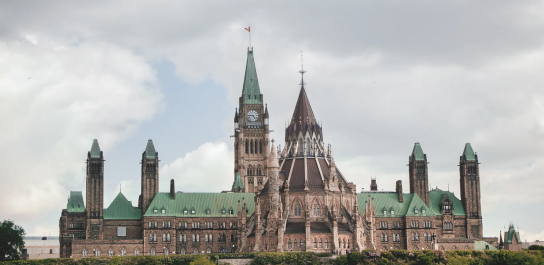 Media Inquiries
Please direct all media inquiries to:
Tel: +1 613-235-5337 x43
The Canadian Association of Defence and Security Industries
251 Laurier Ave. West, Suite 300 Ottawa, ON, K1P 5J6