Advocacy /
CADSI News
June 10, 2020
COVID-19 Membership Update: Economic Recovery Planning, PPE Procurements and Accessing Supply, Additional Resources
Dear Member,
Please find below CADSI's latest update as we keep you informed of policy decisions and news affecting your business during the COVID-19 pandemic.   
Reserve your spot for our Defence Industry Check-In Call this Thursday
Kasi McMicking, Director General of the Aerospace, Defence and Marine Branch at Innovation, Science and Economic Development Canada (ISED) will join CADSI's next Members-Only call to discuss "Preparing for Economic Recovery" on Thursday, June 11 at 3:00 pm EDT.
​Hear what the government has done to assist businesses through the crisis and what economic recovery planning might entail, including the role of Economic Strategy Tables and the Industry Strategy Council.
Share your expertise and experience working through the COVID-19 crisis and into the recovery period.
Get answers to your most pressing business and government-related questions.
Send us your questions
If you have specific questions, we encourage you to submit them prior to the call by emailing questions@defenceandsecurity.ca.
Resources
On June 2, 2020, Minister Bains announced the membership of the new Industry Strategy Council, including representatives for the advanced manufacturing, clean technology, and transportation sectors (link: bit.ly/2XNfJYh).
Economic Strategy Tables are a new collaboration model between industry and government chaired by industry leaders across six sectors including advanced manufacturing, digital industries, and resources of the future, to name a few. (link: ic.gc.ca/eic/site/098.nsf/eng/home)
Register now & add to your calendar!
Click here for more information and to register (link: bit.ly/2xWjm42).
Listen to previous Check-Ins
If you missed one of our previous calls featuring R.Adm Chris Earl speaking about returning to the workplace, Doug Berenson from Avascent speaking about global defence spending, or any others, you can request a copy of the recording by emailing Mindy Pearce mindy@defenceandsecurity.ca.
---
Personal Protective Equipment (PPE) Updates
Matching PPE Supply and Demand
We have been asked to help connect buyers and sellers of PPE and sanitizers. We have come across a few links and would love to hear about your experience using any of these directories. Please email Mindy Pearce mindy@defenceandsecurity.ca if you would like to tell us about your experiences or if you have other resources to share.
PSPC Procurement Updates
In case you missed it: on June 4, Public Services and Procurement Canada posted three tender opportunities all closing on June 17 at 14h EDT (link: bit.ly/3cGVpw4):
Sign up for future notifications on PSPC's BuyandSell.gc.ca Follow Opportunities page (link: bit.ly/3dP1V58)
---
Additional Resources for your Business
CADSI is committed to keeping you informed. If you need more information on a topic that hasn't been covered in our updates or if CADSI can assist you in any way, please email Mindy Pearce at mindy@defenceandsecurity.ca.
About CADSI
The Canadian Association of Defence and Security Industries (CADSI) is the national industry voice of more than 900 Canadian defence and security companies that produce world-class goods, services and technologies made across Canada and sought the world over. The industries contribute to the employment of more than 60,000 Canadians and generate $10 billion in annual revenues, roughly 60 per cent of which come from exports. To learn more, visit defenceandsecurity.ca and follow us on Twitter at @CadsiCanada .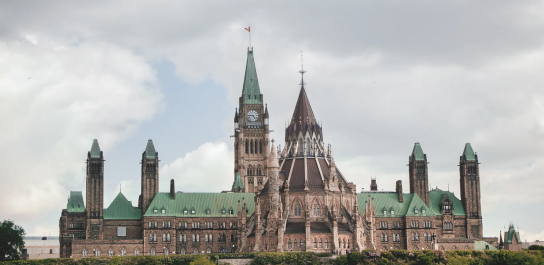 Media Inquiries
Please direct all media inquiries to:
Tel: +1 613-235-5337 x43
The Canadian Association of Defence and Security Industries
251 Laurier Ave. West, Suite 300 Ottawa, ON, K1P 5J6