Advocacy /
CADSI News
May 13, 2020
COVID-19 Membership Update – Defence Spending, Controlled Goods Update, PPE Needs
Dear Member,
Please find below CADSI's latest update as we keep you informed of policy decisions and news affecting your business during the COVID-19 pandemic.   
Join us Thursday, May 14 to learn how COVID-19 could impact defence spending
Open to members-only, this week's Defence Industry Check-In call will feature an overview of defence spending with the head of Washington-based Avascent, Doug Berenson.
Guest Speaker: Doug Berenson, Managing Director, Avascent


Bio

: avascent.com/our-team/doug-berenson/
Please take a moment to review the Avascent whitepaper Defense Spending and COVID-19: Implications of the pandemic on government finance and national security (link: bit.ly/2WpUprn)
This week's Check-In will also cover:
Updates on COVID-19 federal programs and policies that can benefit your company.
Challenges your business is facing due to COVID-19.
Register now on our events page! (link: defenceandsecurity.ca/events/details&evtID=417) 
If you have any questions for Mr. Berenson, please email questions@defenceandsecurity.ca in advance or during the call.
Update on Controlled Goods Program Certificates
Following our April 30 newsletter, which covered embedded contractors being granted temporary access to controlled goods (link: defenceandsecurity.ca/media/article&id=389&t=c), one of our members flagged a related issue to us: Controlled Goods Program (CGP) certificates that are due to expire.
CADSI raised the issue with our government partners to find out if this is going to be a widespread issue that needs to be addressed. PSPC and DND are monitoring CGP validity periods and will consider extensions on a case-by-case basis.
Standard application processes and timelines are taking longer than usual in the current environment. Please submit requests and applications as soon as possible to avoid any gaps in coverage. If you have any questions about your embedded contractors or your CGP certificates, please contact Mindy Pearce at mindy@defenceandsecuritiy.ca.
Communicate your PPE needs to avoid potential shortages
Proper use of Personal Protective Equipment (PPE) in your workplace is critical to keeping employees healthy, preventing COVID-19 outbreaks, and maintaining operations. Due to the current environment, there is greater demand for PPE in Canada than ever before. Government needs to know what your PPE requirements are to better understand the supply and demand, and to avoid shortages. Share your PPE needs by email to Mindy Pearce at mindy@defenceandsecurity.ca.
CADSI is committed to keeping you informed. If you need more information on a topic that hasn't been covered in our updates or if CADSI can assist you in any way, please email Mindy Pearce at mindy@defenceandsecurity.ca.  
About CADSI
The Canadian Association of Defence and Security Industries (CADSI) is the national industry voice of more than 900 Canadian defence and security companies that produce world-class goods, services and technologies made across Canada and sought the world over. The industries contribute to the employment of more than 60,000 Canadians and generate $10 billion in annual revenues, roughly 60 per cent of which come from exports. To learn more, visit defenceandsecurity.ca and follow us on Twitter at @CadsiCanada .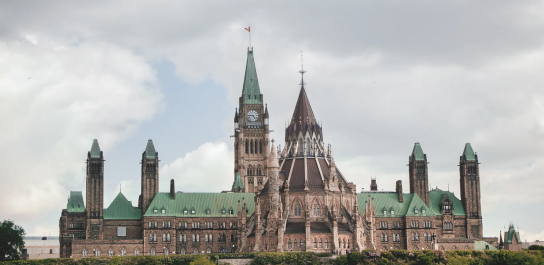 Media Inquiries
Please direct all media inquiries to:
Tel: +1 613-235-5337 x43
The Canadian Association of Defence and Security Industries
251 Laurier Ave. West, Suite 300 Ottawa, ON, K1P 5J6