Advocacy /
CADSI News
April 29, 2020
COVID-19 Membership Update - Don't miss our Defence Industry Check-In! PPE & Sanitization Needs, Wage Subsidy & Commercial Rents, BDC & EDC Effectiveness
Dear Member,   
Please find below CADSI's latest update as we keep you informed of policy decisions and news affecting your business during the COVID-19 pandemic. 
Don't miss our Defence Industry Check-In this Thursday!
Join us for a Member-only call this Thursday, April 30 at 3 pm EDT to...
Hear the latest information about federal programs and policies in response to COVID-19.
Learn how your company can access government support.
Share the challenges your business is facing due to COVID-19.
Get answers to your most pressing business and government-related questions.
Register now on our events page! (link: defenceandsecurity.ca/events/details&evtID=417)
---
Share Your PPE and Sanitization Needs with Public Safety Canada
Public Safety Canada wants to better understand the Personal Protective Equipment (PPE) needs of critical infrastructure sectors, including defence and manufacturing. It has launched a survey to capture more in-depth data regarding supply and demand of PPE, including sanitization products and COVID-19 testing kits. Participate before May 1, 2020 at the link below.
The results of the survey will help Deputy Minister and Cabinet understand the gap between supply and demand for non-medical PPE in the workplace once the economy starts to reopen, and then help in addressing any shortfall.
---
Have you recently been denied by EDC and BCD? We can help!
EDC and BDC have rolled out new funding programs and CADSI has secured a commitment from government that defence companies and are now eligible for these services.
We are continuing to work with government to get you the support you need.
Has your company tried to access EDC or BDC programming?
Have prior issues or obstacles been removed as claimed?
Are there new obstacles preventing you from accessing programming?
---
Canada Emergency Wage Subsidy Now Accepting Applications
Eligible businesses are now able to apply for the Canada Emergency Wage Subsidy (CEWS). The subsidy is intended to help businesses re-hire workers and prevent further job losses due to COVID-19. Support will be retroactive to March 15 and cover up to 75% of wages for up to 12 weeks. Direct deposits and cheques are expected to arrive with businesses in early May.
Visit the CEWS website here for more information. (Link: canada.ca/en/revenue-agency/services/subsidy/emergency-wage-subsidy.html)
CADSI is committed to keeping you informed. If you need more information on a topic that hasn't been covered in our updates or if CADSI can assist you in any way, please email Mindy Pearce at mindy@defenceandsecurity.ca. 
About CADSI
The Canadian Association of Defence and Security Industries (CADSI) is the national industry voice of more than 900 Canadian defence and security companies that produce world-class goods, services and technologies made across Canada and sought the world over. The industries contribute to the employment of more than 60,000 Canadians and generate $10 billion in annual revenues, roughly 60 per cent of which come from exports. To learn more, visit www.defenceandsecurity.ca and follow us on Twitter at @CadsiCanada .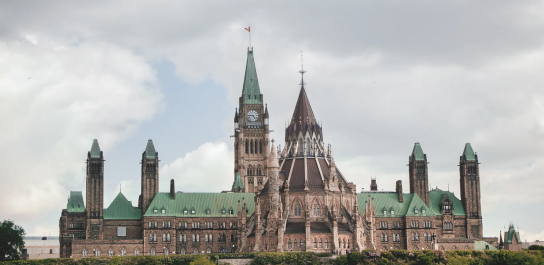 Media Inquiries
Please direct all media inquiries to:
Tel: +1 613-235-5337 x43
The Canadian Association of Defence and Security Industries
251 Laurier Ave. West, Suite 300 Ottawa, ON, K1P 5J6