Advocacy /
CADSI News
May 14, 2021
Top Requested COVID-19 Business Resources
We've curated the top requested resources to help companies navigate the business implications of COVID-19. This page is updated as new resources become available.
Learn about Canada's Vaccination Plan
View Canada's COVID-19 Immunization Plan (published Jan 2021) here.
See regular updates on the progress of Canada's vaccination efforts here.
Understand Canada's mandatory quarantine orders for travellers and who qualifies for exemption.
Find out if you can travel to Canada here.
Learn who is exempt from quarantine here.
Read the CBSA's detailed guidance for business visitors, technicians + specialists here.
"Entrée des visiteurs commerciaux, techniciens et spécialistes" préparé par L'Agence des services frontaliers du Canada ici.
Review updated mandatory quarantine information here.
For help interpreting the exemptions or if you have additional questions about the Emergency Order, call 1-833-784-4397.
Sell or buy PPE (personal protective equipment)
Government of Canada Essential Services Contingency Reserve here.
Government of Canada's PPE Supply Hub here.
Government of Ontario PPE Directory here.
Be aware of PPE fraud
Learn about Public Health Measures and Personal Protection at DND facilities
About CADSI
The Canadian Association of Defence and Security Industries (CADSI) is the national industry voice of more than 900 Canadian defence and security companies that produce world-class goods, services and technologies made across Canada and sought the world over. The industries contribute to the employment of more than 60,000 Canadians and generate $10 billion in annual revenues, roughly 60 per cent of which come from exports. To learn more, visit defenceandsecurity.ca and follow us on Twitter at @CadsiCanada .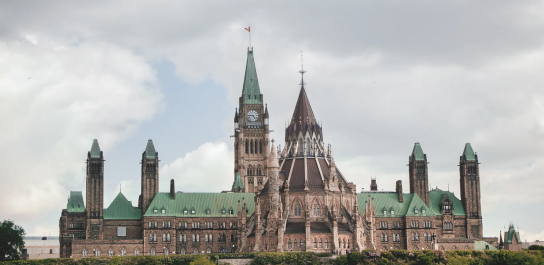 Media Inquiries
Please direct all media inquiries to:
Tel: +1 613-235-5337 x43
The Canadian Association of Defence and Security Industries
251 Laurier Ave. West, Suite 300 Ottawa, ON, K1P 5J6