Advocacy /
CADSI News
April 22, 2020
COVID-19 Membership Update – Defending Canada against COVID-19, Cargo Challenges, NATO Innovation Hub, CADSI Weekly Check-In Calls
Dear Member,   
Please find below CADSI's latest update as we keep you informed of policy decisions and news affecting your business during the COVID-19 pandemic. 
CADSI launches webpage to highlight Member contributions to the fight against COVID-19
In this time of crisis, defence and security companies are rising to new challenges and stepping up where help is needed most. Whether it's by providing the Canadian Armed Forces and frontline healthcare workers with desperately needed equipment and training or finding creative ways to support local communities, these efforts showcase the innovation, dedication, passion and pride at the heart of Canada's defence and security industries.
To share how Members are helping Canada through this pandemic, we've launched a new webpage highlighting their stories. We'll be updating this page on a regular basis over the coming weeks. Check it out and submit your own story here (link: defenceandsecurity.ca/media/covid-response).
---
Cargo disruptions: Is your company impacted?
CADSI is working with the federal government and our allied partners to keep supplies and component parts moving. Please let Mindy Pearce (mindy@defenceandsecurity.ca) know if your business has been impacted by cargo disruptions such as skyrocketing fees, unavailable transport, lack of warehouse space or anything else related to air cargo transport.
Has your company experienced any disruptions in air cargo transport? Please provide a proportion or percentage of your normal cargo that has been impacted, if possible.
What are the implications and risks for your demand and supply chains? Please include the approximate value and percentage of goods shipped using air cargo transport.
What are the top destinations for flow of goods, both to and from (e.g. North America, Europe, Asia), where you are experiencing difficulties?
What does a potential solution look like to you/your company? What do you need from the federal government?
---
NATO Innovation Hub launches challenges to fight COVID-19   
Similar to the IDEaS program, the NATO Innovation Hub brings together experts from around the world to collaboratively tackle challenges and design solutions.  
 The NATO Innovation Hub has issued two new challenges to fight the pandemic:  
Identifying false information and mitigate its effects; and    
Delivering supplies to isolated individuals and teams.     
These challenges are open to all. If interested, you can submit your solutions here (link: innovationhub-act.org/challenge-intro)   
If you have questions, contact the NATO Innovation Hub directly by emailing sactinnovationhub@act.nato.int.   
---
Join us for our weekly Defence Industry Check-in Call
Please join us on Thursday, April 23rd at 3:00pm (EST) for our weekly check-in call to help you: 
Cut through the latest information about federal programs and policies in response to the COVID-19 emergency and learn how your company can access them. 
Share the challenges your business is facing due to the current situation and your experiences with new government measures so CADSI can relay this information back to policymakers. 
The calls will run until April 30th. We will continue the calls every two weeks if there is continued demand from members. If you cannot attend, please email questions or comments to Mindy Pearce mindy@defenceandsecurity.ca. 
Sign up for the call on our events page (link: defenceandsecurity.ca/events/details&evtID=417) 
CADSI is committed to keeping you informed. If you need more information on a topic that hasn't been covered in our updates or if CADSI can assist you in any way, please email Mindy Pearce at mindy@defenceandsecurity.ca. 
About CADSI
The Canadian Association of Defence and Security Industries (CADSI) is the national industry voice of more than 900 Canadian defence and security companies that produce world-class goods, services and technologies made across Canada and sought the world over. The industries contribute to the employment of more than 60,000 Canadians and generate $10 billion in annual revenues, roughly 60 per cent of which come from exports. To learn more, visit www.defenceandsecurity.ca and follow us on Twitter at @CadsiCanada .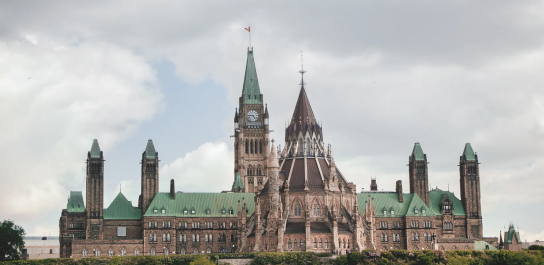 Media Inquiries
Please direct all media inquiries to:
Tel: +1 613-235-5337 x43
The Canadian Association of Defence and Security Industries
251 Laurier Ave. West, Suite 300 Ottawa, ON, K1P 5J6