Advocacy /
CADSI News
April 17, 2020
COVID-19 Membership Update – Physical distancing guidance for manufacturers, more support for small business, cyber update
Dear Member,
Please find below CADSI's latest update as we keep you informed of policy decisions affecting your business during the COVID-19 pandemic.
Physical Distancing Guidelines for Workplaces
Our partners at Canadian Manufacturers & Exporters (CME) have developed a list of protocols and guidelines to help essential service manufacturers keep employees safe during the COVID-19 crisis by maintaining physical distancing measures across workspaces.
Read the guidelines here (link: cme-mec.ca/wp-content/uploads/2020/04/COVID-19-SOCIAL-DISTANCING-IN-THE-MANUFACTURING-WORKPLACE-15apr2020V3.pdf).
The Canadian Centre for Occupational Health and Safety (CCOHS) has also released a series of pandemic tips sheets. These offer good practices for specific occupations, industries and services, for both employers and workers. The sheets are intended to be used and customized by businesses to help protect workers from illness and prevent the spread of infection.
The tips sheets are available in English and French and can be downloaded from the CCOHS website (link: ccohs.ca/products/publications/covid19).
Government Announces Additional Support for Small Businesses
Today the federal government announced two new measures to support businesses.
It is expanding the Canada Emergency Business Account (CEBA) to businesses that paid between $20,000 and $1.5 million in total payroll in 2019. This will help address the challenges faced by small businesses to cover non-deferrable operating costs. Learn more about the update here (link: pm.gc.ca/en/news/news-releases/2020/04/16/prime-minister-announces-additional-support-small-businesses).
The government also announced its intention to introduce the Canada Emergency Commercial Rent Assistance (CECRA) for small businesses. The program will provide loans, including forgivable loans, to commercial property owners who lower or forgo rent for small businesses for the months of April, May, and June. Implementation of the program will require a partnership between the federal government and provincial and territorial governments, which are responsible for property owner-tenant relationships. More details will be released soon. Learn more here (link: pm.gc.ca/en/news/news-releases/2020/04/16/prime-minister-announces-additional-support-small-businesses).
Receive Cyber Threat Updates
Companies needing up-to-the-minute notifications, guidance and advisories to protect themselves against COVID-19-related cyber threats are invited to join the Canadian Cyber Defence Force Slack Channel: (link: app.slack.com/client/T010U0F17Q8/learning-slack).
Since our Tuesday update, the following threats have been identified and communicated through the Slack Channel:
new information on Zoom account thefts and how to better protect yourself through 2FA,
vulnerabilities in the Slack platform itself that could be used to amplify phishing activities, and
an update from the FBI on the emergence of APT groups using the Kwampirs Remote Access Trojan worm to target health care, energy, IT and other critical infrastructure sectors.
For more information about the Canadian Cyber Defence Force or its Slack Channel, contact Marc Watters (marc@defenceandsecurity.ca).
CADSI is committed to keeping you informed. If you need more information on a topic that hasn't been covered in our updates or if CADSI can assist you in any way, please email Mindy Pearce at mindy@defenceandsecurity.ca.
About CADSI
The Canadian Association of Defence and Security Industries (CADSI) is the national industry voice of more than 900 Canadian defence and security companies that produce world-class goods, services and technologies made across Canada and sought the world over. The industries contribute to the employment of more than 60,000 Canadians and generate $10 billion in annual revenues, roughly 60 per cent of which come from exports. To learn more, visit www.defenceandsecurity.ca and follow us on Twitter at @CadsiCanada .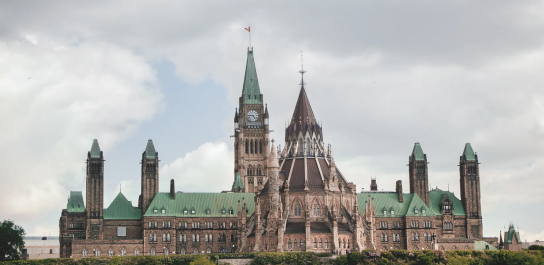 Media Inquiries
Please direct all media inquiries to:
Tel: +1 613-235-5337 x43
The Canadian Association of Defence and Security Industries
251 Laurier Ave. West, Suite 300 Ottawa, ON, K1P 5J6