Advocacy /
CADSI News
April 15, 2020
COVID-19 Membership Update - Connecting PPE supply with demand, funding for innovators to fight COVID-19, new guidance for managing cyber threats
Dear Member,
Please find below CADSI's latest update as we keep you informed of policy decisions affecting your business during the COVID-19 pandemic.
Do you provide PPE or other in-demand supplies?
CADSI can help you connect your supply with Canada's demand. If you are contributing to Canada's COVID-19 emergency response, please let us know by following the steps below.
Step 1: Create or update your company profile on CADSI GATEWAYcapabilities (link: defenceandsecurity.ca/orgProfile/home), a platform that showcases business products and services to government and industry partners.
Step 2: Share your best examples and stories in the short, 5-minute survey here (link: surveymonkey.com/r/NSKNY7W)
---
Funding for innovators who can help fight COVID-19
Innovative Solutions Canada (ISC) is calling for proposals from companies that have a COVID-19 solution ready to be tested by the government.
ISC has dedicated funding to support R&D and testing prototypes in real-life settings that can help protect Canadians.
A Testing Stream (link: ic.gc.ca/eic/site/101.nsf/eng/00096.html) Call for Proposals was launched on April 9.
Your company could land a sale of up to $550K, and if your innovation is deemed to be a game changer in the fight against COVID-19, under exceptional circumstances, ISC may provide additional funding to test your innovation.
This call for proposals will only be open for a limited time. Please apply before April 21st, 2020.
---
New guidance issued for COVID-19-related cyber threats
A collaboration between two new members of Canada's industry-led Cyber Defence Force published its first guidance to firms on how to work cyber-secure from home. The guide (link: b9a953d4-692a-4825-8206-aeaad8efb4a5.filesusr.com/ugd/c961c9_3a95e3f427494a1dbd7d0b22f84fb976.pdf) covers:
how to use Virtual Private Networks (VPNs),
how to setup basic malware protections,
how to counter social engineering and phishing schemes, and
how to reduce vulnerabilities to insider threats.
If your company needs additional cyber support, please visit the CDF's slack channel (link: covid19cyber-canada.slack.com/archives/C010F72092N/p1586371033171900), for up-to-the-minute guidance and advisories on COVID-related cyber threats.
CADSI is committed to keeping you informed. If you need more information on a topic that hasn't been covered in our updates or if CADSI can assist you in any way, please email Mindy Pearce at mindy@defenceandsecurity.ca.
About CADSI
The Canadian Association of Defence and Security Industries (CADSI) is the national industry voice of more than 900 Canadian defence and security companies that produce world-class goods, services and technologies made across Canada and sought the world over. The industries contribute to the employment of more than 60,000 Canadians and generate $10 billion in annual revenues, roughly 60 per cent of which come from exports. To learn more, visit www.defenceandsecurity.ca and follow us on Twitter at @CadsiCanada .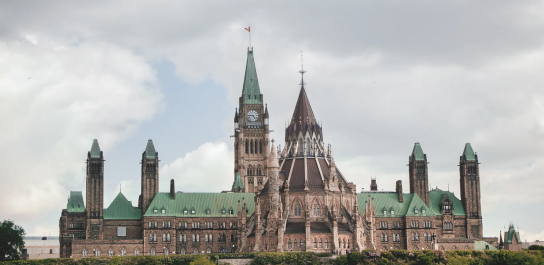 Media Inquiries
Please direct all media inquiries to:
Tel: +1 613-235-5337 x43
The Canadian Association of Defence and Security Industries
251 Laurier Ave. West, Suite 300 Ottawa, ON, K1P 5J6