Advocacy /
CADSI News
March 31, 2020
Important notice about CANSEC 2020
Ottawa (March 31, 2020) - Christyn Cianfarani, President and CEO of the Canadian Association of Defence and Security Industries, today issued the following statement regarding CANSEC 2020.
Good afternoon,
It goes without saying that the COVID-19 pandemic has disrupted our businesses, communities and our families close to home and around the globe. Over the last few weeks, CADSI has been working hard to determine what this means for our community and the events we produce for you.
Today, I announce that we have made the difficult decision not to host CANSEC in 2020. As a result, we are now working hard to make CANSEC 2021 – which will take place June 2 and 3 at Ottawa's EY Centre – the best CANSEC ever.
CADSI staff have begun reaching out to our members, specifically exhibit managers and sponsor reps, as well as partners and suppliers to provide details on next steps. Please stay tuned to your inboxes for more information. If you do have questions, please email [email protected].
We are all hands-on deck to manage your inquiries, but it may take us a few days to get back to you. Please continue to be patient with us and we will respond to every inquiry as soon as we can.
As you can imagine, this was a difficult but necessary decision. We know how important CANSEC is to our members, to our government and military partners, and to the broader defence and security community. It's more than a trade show; it's a time for us to come together as one and strengthen the community tasked with keeping Canada and the world safe.
We also understand that this decision has taken longer to make than some would have liked. Let me share why. CANSEC is a large event with many moving parts. It has a $10 million impact on the local Ottawa economy and provides significant revenue for dozens of loyal suppliers that are struggling to deal with the economic fallout of COVID-19. Many of them are small businesses that rely on CANSEC as a key source of income. We took the time necessary to explore every possible option with the City of Ottawa, our partners, contractors, and suppliers to mitigate losses to our community and secure the long-term viability of CANSEC, which needs these partners and suppliers to be successful.
We also took the time to think about our membership and the struggles it will face over the coming months. CADSI's prudent plans and budgets in recent years have placed us on a solid financial foundation for the situation we find ourselves in today. For this reason — and for the good of our community, our suppliers and our members — CADSI will refund 100% of CANSEC purchases paid by members to CADSI (e.g. sponsorship, exhibits, meeting suites), while respecting timely payments to our suppliers.
Irrespective of whether CADSI will incur losses and changes to our business as a result of this decision, our commitment to our members remains the same. We are doubling down as the best advocates we can be for you in these tough times. We are also working hard to make CANSEC 2021 the best CANSEC ever.
Thank you to all stakeholders who came to the table in the spirit of partnership as we made this decision, and to our members for your patience and understanding in this time of uncertainty. Many of you have been busy contributing to Canada's response to COVID-19 here at home and around the world. You have made us proud, and we cannot wait to reconnect with you – in person – at CANSEC 2021.
Sincerely,
Christyn Cianfarani
President & CEO, CADSI
About CADSI
The Canadian Association of Defence and Security Industries (CADSI) is the national industry voice of more than 650 Canadian defence, security and cybersecurity companies that produce world-class goods, services and technologies made across Canada and sought the world over. The industries contribute to the employment of more than 78,000 Canadians and generate $12.6 billion in annual revenues, roughly half of which come from exports. To learn more, visit defenceandsecurity.ca and follow us on Twitter at @CadsiCanada .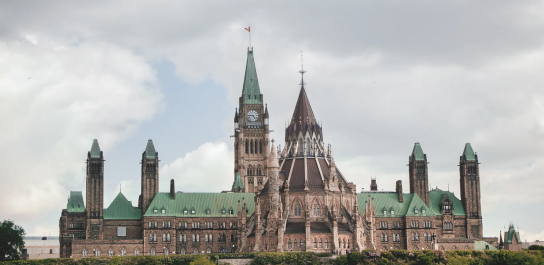 Media Inquiries
Please direct all media inquiries to:
Tel: +1 613-235-5337 x43
The Canadian Association of Defence and Security Industries
251 Laurier Ave. West, Suite 300 Ottawa, ON, K1P 5J6