Advocacy /
CADSI News
March 26, 2020
Essential Services – CADSI advocating for national approach and defence sector to be declared essential

CADSI is committed to keeping you informed of policy decisions affecting your business during the COVID-19 pandemic. Please find below our latest update.
Government of Ontario released its list of essential services; CADSI advocating for national approach and defence sector to be declared essential service.
On March 23, Ontario announced it will be closing "at-risk" workplaces to protect health and safety and mitigate the spread of COVID-19: news.ontario.ca/opo/en/2020/03/ontario-closing-at-risk-workplaces-to-protect-health-and-safety.html
The Ontario government also published its list of essential services: ontario.ca/page/list-essential-workplaces?_ga=2.199629545.697006292.1585060734-1806793813.1584726829
Ontario took an inclusive, activity base approach compared to Quebec's sector-based approach (quebec.ca/sante/problemes-de-sante/a-z/coronavirus-2019/fermeture-endroits-publics-commerces-services-covid19/)
The following are exempt activities in Ontario:
Manufacturing and production
Work required for supply chains
Institutional, residential, commercial and industrial maintenance
Telecommunications and IT infrastructure/service providers
Transportation (including logistics)
Research

CADSI continues to seek additional clarity and assurances from the Ontario government that the work of the defence and security industry can continue by explicitly listing the defence industry as exempt.
We are also continuing to push for a national approach and are asking the federal government to set clear, consistent definitions and guidelines. The current provincially-led approach, with varying interpretations of what is deemed "essential", is leading to confusion and causing unnecessary angst for companies and sectors like defence that primarily service the federal government.
We are advising our members to closely read the guidance provided by the provinces in which you operate or do business to ensure you are familiar with the quickly changing rules and how they apply to your unique situation. We also encourage you to continue to put all necessary measures in place to protect the health and safety of your employees. The Government of Canada has posted resources for businesses to assist you: canada.ca/en/services/business/maintaingrowimprovebusiness/resources-for-canadian-businesses.html
We will continue to keep you informed of the developments that matter to you. In the meantime, if you have any concerns or if CADSI can assist you in anyway, please email Mindy Pearce at mindy@defenceandsecurity.ca.
---
Update from the U.S. Department of State Directorate of Defence Trade Controls: Status of operations and potential impact on Canadian industry
On Wednesday, March 18, 2020, the Directorate of Defence Trade Controls (DDTC) at the U.S. State Department posted an update on the status of its operations.
DDTC continues its core mission activities including Licensing, Compliance, Policy, and Management functions. However, for licensing, industry should expect longer than normal processing times.
DDTC is still accepting new license applications and all electronic application systems are operating normally. However, due to reduced availability of staff to review applications, DDTC is currently unable to meet previous service standards.
Enrollment and registration requests are still operating via the Defense Export Control and Compliance System (DECCS) and are being processed as they are submitted.
Commodity Jurisdiction and General Correspondence requests continue to be processed, but responses may be delayed.
ITAR: DDTC has established a new option for industry to submit disclosures and related information pursuant to ITAR § 127.12. Persons submitting a disclosure and/or related information (e.g., exhibits, extension requests, responses to DTCC inquiries) are encouraged to send such information via email to DTCC-CaseStatus@state.gov.
More information and future updates can be found on the DDTC website: pmddtc.state.gov/ddtc_public?id=ddtc_public_portal_homepage

---
BDC and EDC: New relief measures announced
On March 18, 2020, the Minister of Finance announced $10 billion of additional support for businesses through BDC and EDC.
Effective March 18, 2020, new relief measures for qualified businesses include:
Working capital loans of up to $2 million with flexible repayment terms such as principal postponements for qualifying businesses;
Postponement of payments for up to 6 months, free of charge, for existing BDC clients with total BDC loan commitment of $1 million or less;
Reduced rates on new eligible loans;

Additional details regarding Business Credit Availability Program (BCAP) measures, including industry specific support, are expected to be announced in the coming days.
As these agencies have not traditionally serviced the defence sector, please keep us informed of your experience in applying for and receiving assistance under the current circumstances. Should you run into any difficulties, please contact Mindy Pearce mindy@defenceandsecurity.ca so we can raise your issue with the appropriate department.
BDC – bdc.ca/coronavirus
If you are already a BDC client, please contact your account manager.
New clients can call 1-877-232-2269
EDC - edc.ca/en/campaign/coronavirus-covid-19.html
New customers seeking more information can call 1-800-229-0575 or email tradeadvisor-conseiller@edc.ca.
Existing EDC customers should contact their account manager. If you are an existing customer and need assistance with insurance products or the online portal, please call 1-866-716-7201 or email support@edc.ca
About CADSI
The Canadian Association of Defence and Security Industries (CADSI) is the national industry voice of more than 900 Canadian defence and security companies that produce world-class goods, services and technologies made across Canada and sought the world over. The industries contribute to the employment of more than 60,000 Canadians and generate $10 billion in annual revenues, roughly 60 per cent of which come from exports. To learn more, visit www.defenceandsecurity.ca and follow us on Twitter at @CadsiCanada .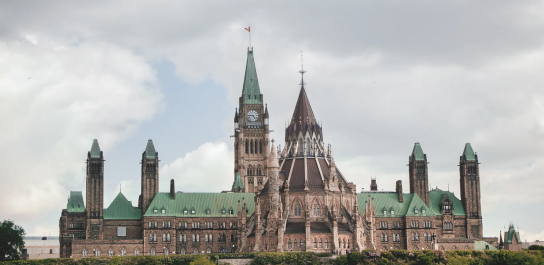 Media Inquiries
Please direct all media inquiries to:
Tel: +1 613-235-5337 x43
The Canadian Association of Defence and Security Industries
251 Laurier Ave. West, Suite 300 Ottawa, ON, K1P 5J6