Advocacy /
CADSI News
March 24, 2020
CADSI's Statement on COVID-19
As a membership organization, CADSI always puts the health and safety of our community first. That is our commitment to you.
As event organizers, we are closely monitoring developments related to COVID-19 and adjusting to its impact hourly. On March 13, 2020, Ontario's Chief Medical Officer recommended the immediate suspension of all large events and public gatherings of over 250 people. This will have an impact on our plans – and yours. As these types of recommendations may continue to evolve as the crisis continues to unfold before us, we are assessing what this means for upcoming events, including the CAF Outlooks and CANSEC, in consultation with our government and military partners, service providers and board of directors.
Given the complexity of these productions, the number of partners involved, and the scheduled dates of each of our events, it may take us time to reach clarity. CADSI will have updated information on the status of our upcoming events, including CANSEC, on April 1st. We thank you for your patience and understanding during this challenging and unprecedented time and assure you that we will always put your health and safety above all else.
We will be sharing updates via email, our website, and CADSI's twitter account (@CADSICanada).
Read our AGM Update: https://www.defenceandsecurity.ca/media/article&id=360&t=c
Read our CAF Outlooks Update: https://www.defenceandsecurity.ca/media/article&id=361&t=c
About CADSI
The Canadian Association of Defence and Security Industries (CADSI) is the national industry voice of more than 900 Canadian defence and security companies that produce world-class goods, services and technologies made across Canada and sought the world over. The industries contribute to the employment of more than 60,000 Canadians and generate $10 billion in annual revenues, roughly 60 per cent of which come from exports. To learn more, visit www.defenceandsecurity.ca and follow us on Twitter at @CadsiCanada .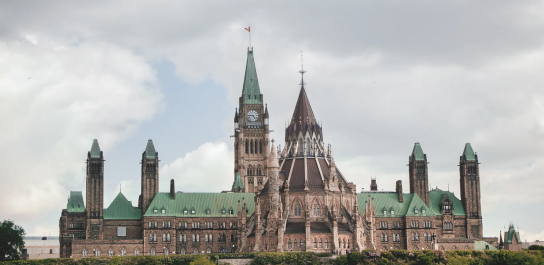 Media Inquiries
Please direct all media inquiries to:
Tel: +1 613-235-5337 x43
The Canadian Association of Defence and Security Industries
251 Laurier Ave. West, Suite 300 Ottawa, ON, K1P 5J6