Advocacy /
CADSI News
October 19, 2018
Government selects preferred bidder for Canadian Surface Combatant
Christyn Cianfarani, President and CEO of the Canadian Association of Defence and Security Industries (CADSI), issued the following statement today in response to the federal government's selection of Lockheed Martin Canada Inc. as the preferred bidder for the Canadian Surface Combatant (CSC).
"Today's announcement represents a significant milestone for the CSC program, and for the National Shipbuilding Strategy (NSS) as a whole. CADSI firmly believes, as we always have, that this is a nation-building program that will bolster Canadian industry, lead to more high-wage, high-skilled jobs and create a lasting legacy for future generations.
Moving forward, CADSI will continue its unwavering support for the NSS, fully expecting that Canadian companies and Canadian workers will play a key role during the design and construction of these ships, as well as throughout their lifespans.
CADSI also recognizes that today's announcement is part of an ongoing process, and we are far from the finish line. Canada is a country with 58,000km of mainland coast on three oceans. This program is about ensuring a first-rate, modernized navy for future generations. Today, we are one step closer."
For more information, click here.
About CADSI
The Canadian Association of Defence and Security Industries (CADSI) is the national industry voice of more than 900 Canadian defence and security companies that produce world-class goods, services and technologies made across Canada and sought the world over. The industries contribute to the employment of more than 60,000 Canadians and generate $10 billion in annual revenues, roughly 60 per cent of which come from exports. To learn more, visit www.defenceandsecurity.ca and follow us on Twitter at @CadsiCanada .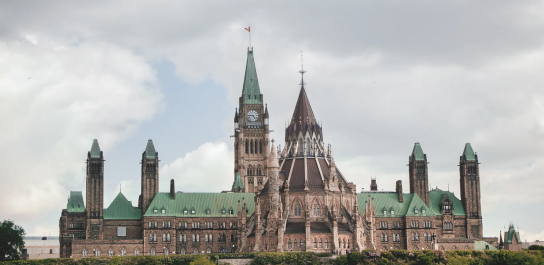 Media Inquiries
Please direct all media inquiries to:
Tel: +1 613-235-5337 x43
The Canadian Association of Defence and Security Industries
251 Laurier Ave. West, Suite 300 Ottawa, ON, K1P 5J6