Advocacy /
CADSI News
October 10, 2018
RFP for Exhibitor Lead Retrieval Tool

CADSI has released a Request for Proposals (RFP) seeking submissions from a third-party service partner to provide a complete and seamless cost-effective lead retrieval solution for exhibitors, and in some instances our sponsors, at CANSEC which will be held May 29 -30th, 2019 at the EY Centre in Ottawa, Ontario. Meeting and evaluating qualified prospects and converting them into loyal customers is the true measure of exhibitor's success and ultimately the success of CANSEC.
CADSI recommends by way of example, that this project and resulting outcomes should address, but not be limited to, the following:

Lead Retrieval by way of secure QR code, bar code or other easy to read system which will fit on current badge design
Ability for integration with our current registration system
A user-friendly interface which can be used on any phone, tablet or rental unit
Live attendee verification – or as close to live verification as possible
Ability to make records / note keeping of prospects met at the show
Tools for exhibitors to identify and rate different lead types
Follow up tools for post-show connections and communications
Customisable product with the ability to be branded with CANSEC and sponsors
Attendee/Company/Exhibitor look up
The ability for revenue sharing or commissions while keeping costs appetizing for exhibitors
Exhibitor support pre, during (including on site) and post event
Post event survey

Proponents must submit an electronic copy of the proposal via email.
All work to be completed to the satisfaction of the CADSI.
​
The Term of this contract is to be confirmed and may include optional extensions. The Contract would be completed when the event is over and final reports have been produced and provided to CADSI.

CADSI reserved the right to cancel this procurement and assumes no cost. The proponent shall assume any, and all costs associated with proposal submissions.

Proposals received by the deadline of 4:00 pm EST on November 1st, 2018 will be given equal consideration. Only participants selected will be contacted for further engagement in this project.
Please send proposals to: RFP@defenceandsecurity.ca

To download the RFP, please click here (Issued October 10, 2018).
To express interest for the project or to submit your proposal, please email rfp@defenceandsecurity.ca
For any questions pertaining to the RFP, please contact Theresa Ellwood at CADSI, at Theresa@defenceandsecurity.ca

About CADSI
The Canadian Association of Defence and Security Industries (CADSI) is the national industry voice of more than 900 Canadian defence and security companies that produce world-class goods, services and technologies made across Canada and sought the world over. The industries contribute to the employment of more than 60,000 Canadians and generate $10 billion in annual revenues, roughly 60 per cent of which come from exports. To learn more, visit www.defenceandsecurity.ca and follow us on Twitter at @CadsiCanada .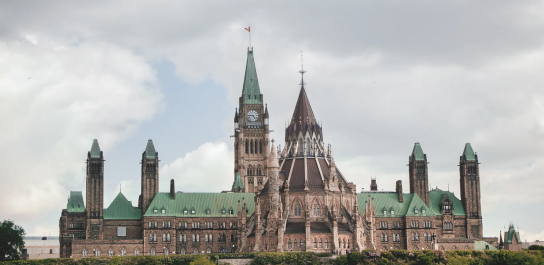 Media Inquiries
Please direct all media inquiries to:
Tel: +1 613-235-5337 x43
The Canadian Association of Defence and Security Industries
251 Laurier Ave. West, Suite 300 Ottawa, ON, K1P 5J6