Advocacy /
CADSI News
July 31, 2018
RFP for Online E-Learning & Training Tool

The E-Learning RFP is now closed and CADSI is no longer accepting proposals. Only selected Proponents will be contacted for further engagement in this project. Thank you to all those who have submitted proposals.

CADSI has released a Request for Proposals (RFP) seeking submissions from professional organizations with a proven track record of managing, creating, developing and delivering online e-learning and training to a member-based organization or in similar such environments. With the release of this new RFP, CADSI has signalled that it is searching for a partner who has the capability and proficiency to deliver Learning Management System, Content creation, E-learning module delivery, interface with Users (members), administrative, maintenance and technical specifications in order to provide added-value services to its 800+ member companies within the defence and security sector.
CADSI will be accepting proposals from qualifying organizations based on the three categories listed below until the deadline of 5:00 pm EDT on Tuesday, July 31st, 2018:
Development and Delivery of an e-Learning and Training Tool,
Content Delivery of e-Learning and Training Tool, or
Both Content and Technical Development and Delivery of e-Learning and Training Tool.
The new e-Learning and Training Tool, once complete, will be delivered within CADSI's Member/Client administrative portal, "MyCADSI". The Association would like to thank everyone who submits a proposal. Only those who are shortlisted will be contacted for further engagement in this project.
Information Session
In an effort to provide further assistance in your preparation to submit a proposal for CADSI's new E-Learning and Training RFP, CADSI will be conducting a Q&A Information Session on Friday July 13th, 1:00pm – 2:00pm EDT to further answer any questions you may have about the RFP. Please use the dial-in information below to participate in the session.
Telephone Number: 1-800-883-1836
Participant Code: 4536821#

To download the RFP, please click here (issued June 15th).
To download Addendum #1, please click here (issued July 5th).
To view a list of frequently asked questions about the RFP, please click here (revised July 12th).
To express interest for the project or to submit your proposal, please email rfp@defenceandsecurity.ca.
For any questions pertaining to the RFP, please contact Paul Keogh, V.P. Operations at CADSI, at paul@defenceandsecurity.ca
About CADSI
The Canadian Association of Defence and Security Industries (CADSI) is the national industry voice of more than 900 Canadian defence and security companies that produce world-class goods, services and technologies made across Canada and sought the world over. The industries contribute to the employment of more than 60,000 Canadians and generate $10 billion in annual revenues, roughly 60 per cent of which come from exports. To learn more, visit www.defenceandsecurity.ca and follow us on Twitter at @CadsiCanada .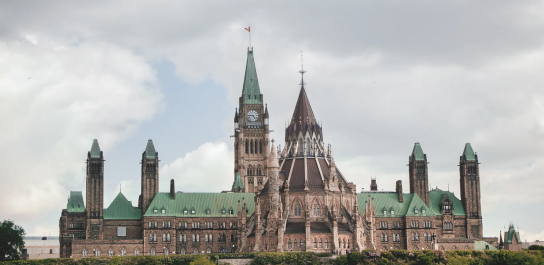 Media Inquiries
Please direct all media inquiries to:
Tel: +1 613-235-5337 x43
The Canadian Association of Defence and Security Industries
251 Laurier Ave. West, Suite 300 Ottawa, ON, K1P 5J6