Advocacy /
CADSI News
June 12, 2018
ISED & CADSI Release the State of Canada's Defence Industry Report

CADSI, in partnership with Innovation, Science and Economic Development Canada (ISED) and Statistics Canada, have just released the highly anticipated State of Canada's Defence Industry Report.
The State of Canada's Defence Industry Report provides important insights into the economic and innovation performance of the industry, the geographic distribution of firms and related industrial capabilities. Because the report offers a comprehensive picture of the industry, it is a key source of data that helps government make better informed policy decisions.
The 2018 report clearly reflects a sector steeped in innovation, evidenced by high R&D intensity numbers, a creative and diverse workforce with broad STEM competency, and cutting-edge products and services that compete and win in the fiercely competitive global defence marketplace.
Key take aways from industry's perspectives:​
Elevated R&D intensity of our sector and broad STEM competency of our workforce position defence as a leading innovation industry across Canada.
Business Enterprise R&D (BERD), an important indicator of innovation activity, is much healthier in the defence sector than the manufacturing average.
Canada's defence industry is truly pan-Canadian, with distinct regional strengths from coast to coast, and possessing characteristics reflective of the broader Canadian landscape with a strong focus on SMEs.
Impressive growth in the marine domain between 2014 and 2016, as the National Shipbuilding Strategy continues to take root.
To view and download the report:

The State of Canada's Defence Industry, 2016
État de l'industrie Canadienne de la défense, 2016
About CADSI
The Canadian Association of Defence and Security Industries (CADSI) is the national industry voice of more than 900 Canadian defence and security companies that produce world-class goods, services and technologies made across Canada and sought the world over. The industries contribute to the employment of more than 60,000 Canadians and generate $10 billion in annual revenues, roughly 60 per cent of which come from exports. To learn more, visit www.defenceandsecurity.ca and follow us on Twitter at @CadsiCanada .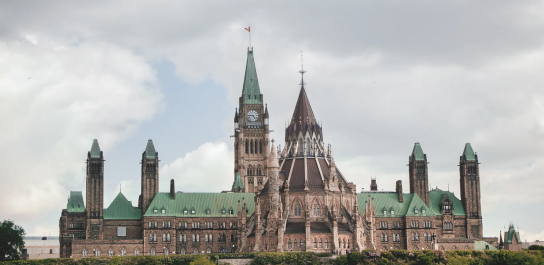 Media Inquiries
Please direct all media inquiries to:
Tel: +1 613-235-5337 x43
The Canadian Association of Defence and Security Industries
251 Laurier Ave. West, Suite 300 Ottawa, ON, K1P 5J6