Advocacy /
CADSI News
April 23, 2018
Government releases Key Industrial Capabilities (KICs) as important tool for defence procurement
On April 23, the Honourable Navdeep Bains, Minister of Innovation, Science and Economic Development announced that the government will use its ITB Policy to motivate defence contractors to invest in Key Industrial Capabilities (KICs).
As part of the announcement, the Minister included five areas of Canadian industrial strength in emerging technologies, which have the potential to grow quickly, and 11 established industrial capabilities where Canada is globally competitive or where domestic capacity is essential to national security. These areas include:
Emerging technologies
Advanced materials
Artificial intelligence
Cyber resilience
Remotely piloted systems and autonomous technologies
Space systems
Leading competencies and critical industrial services
Aerospace systems and components
Armour
Defence systems integration
Electro-optical and infrared systems
Ground vehicle solutions
In-service support
Marine ship-borne mission and platform systems
Munitions
Shipbuilding, design and engineering services
Sonar and acoustic systems
Training and simulation
CADSI's President and CEO Christyn Cianfarani welcomed the release of KICs as an important policy tool to strengthen our government-industry partnership, noting the it will "incentivize strategic investments in existing and emerging defence and security capability where Canada has leading-edge and globally competitive technologies"
KICs has been a concept created in large part by industry through the Jenkins Report of 2013 and informed by industry since then.
For more information on KICs and today's Government of Canada announcement, click here.
About CADSI
The Canadian Association of Defence and Security Industries (CADSI) is the national industry voice of more than 900 Canadian defence and security companies that produce world-class goods, services and technologies made across Canada and sought the world over. The industries contribute to the employment of more than 60,000 Canadians and generate $10 billion in annual revenues, roughly 60 per cent of which come from exports. To learn more, visit www.defenceandsecurity.ca and follow us on Twitter at @CadsiCanada .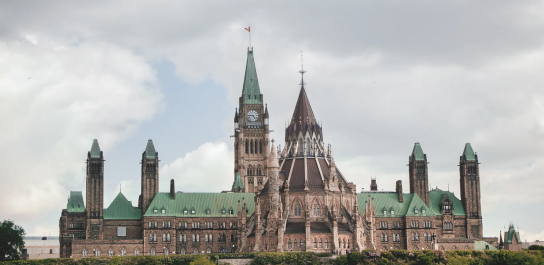 Media Inquiries
Please direct all media inquiries to:
Tel: +1 613-235-5337 x43
The Canadian Association of Defence and Security Industries
251 Laurier Ave. West, Suite 300 Ottawa, ON, K1P 5J6