Advocacy /
CADSI News
May 11, 2015
CADSI's Canada Pavilion at IDEF 2015 featured on CBC TV's The National
CADSI's Canada Pavilion – featured on CBC TV's The National (with video) – just wrapped up at IDEF 2015, the 12th International Defence Industry Fair in Istanbul, Turkey. The tradeshow, which ran from May 5-8, was hosted under the auspices of the Turkey Ministry of National Defence.
CADSI, as part of the services it offers to its members, assists Canadian defence and security companies looking to sell their world-class products, services and technologies at international tradeshows and trade missions.
The Canada Pavilion, made possible through industry funding, is a growing platform for Canada's companies to showcase their successes internationally, meet prospective buyers and advance business opportunities in strategic growth markets, such as the United States, Latin America and the Middle East.
Learn more about the benefits of a CADSI membership.
About CADSI
The Canadian Association of Defence and Security Industries (CADSI) is the national industry voice of more than 650 Canadian defence, security and cybersecurity companies that produce world-class goods, services and technologies made across Canada and sought the world over. The industries contribute to the employment of more than 78,000 Canadians and generate $12.6 billion in annual revenues, roughly half of which come from exports. To learn more, visit defenceandsecurity.ca and follow us on Twitter at @CadsiCanada .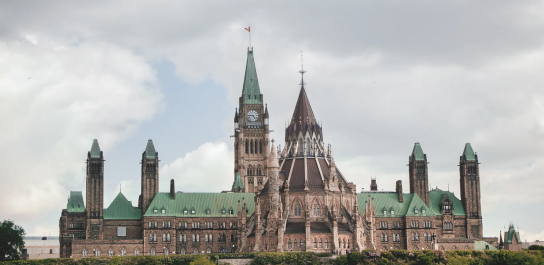 Media Inquiries
Please direct all media inquiries to:
Tel: +1 613-235-5337 x43
The Canadian Association of Defence and Security Industries
251 Laurier Ave. West, Suite 300 Ottawa, ON, K1P 5J6