Event Details
ISED/CADSI State of Defence Industry Webinar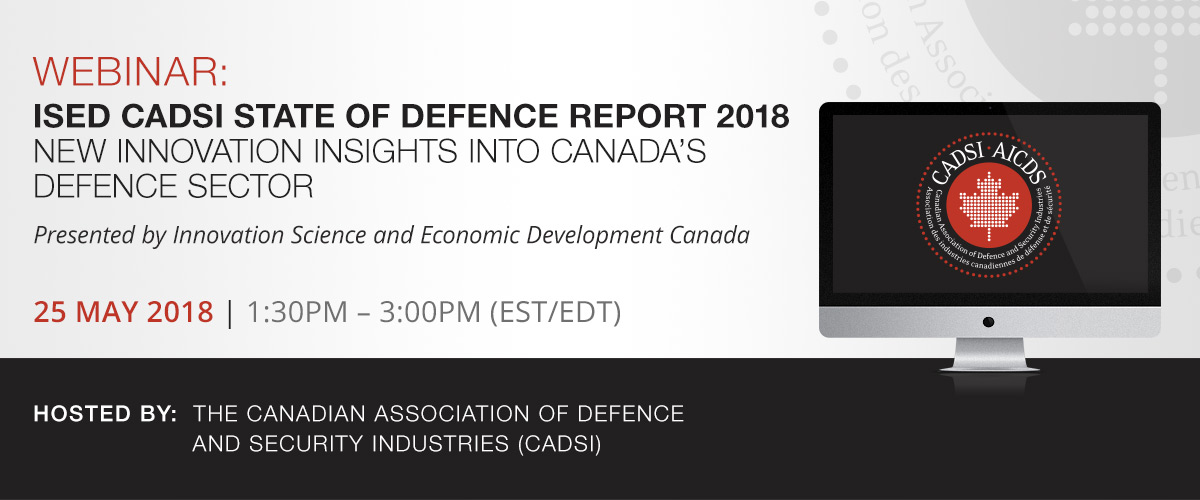 ISED and CADSI will unveil the key findings of the 2018 State of Defence Industry survey and report for CADSI members. In addition to providing a detailed overview of the current economic performance and charactersitics of Canada's defence sector, the 2018 report provides, for the first time, detailed insights into the sector's R&D and export activities.
The webinar will be hosted by:
Mary Gregory, Director General, ISADMB-SIDGADM, Aerospace, Defence and Marine Branch, ISED
Philippe Richer, Director, Research and Analysis, Industial and Technological Benefits, ISED
Nicolas Todd, Vice-President, Government Relations and Communications, CADSI
Date: Friday, May 25, 2018

Cost: Free for CADSI members

Note: Webinar registration is limited to 100 participants. Information on how to connect to the browser-based webinar will be emailed to registrants before the event.

I received a fuseaction called details that circuit events does not have a handler for.