Event Details
Canadian Defence Technology Roadshow in Brazil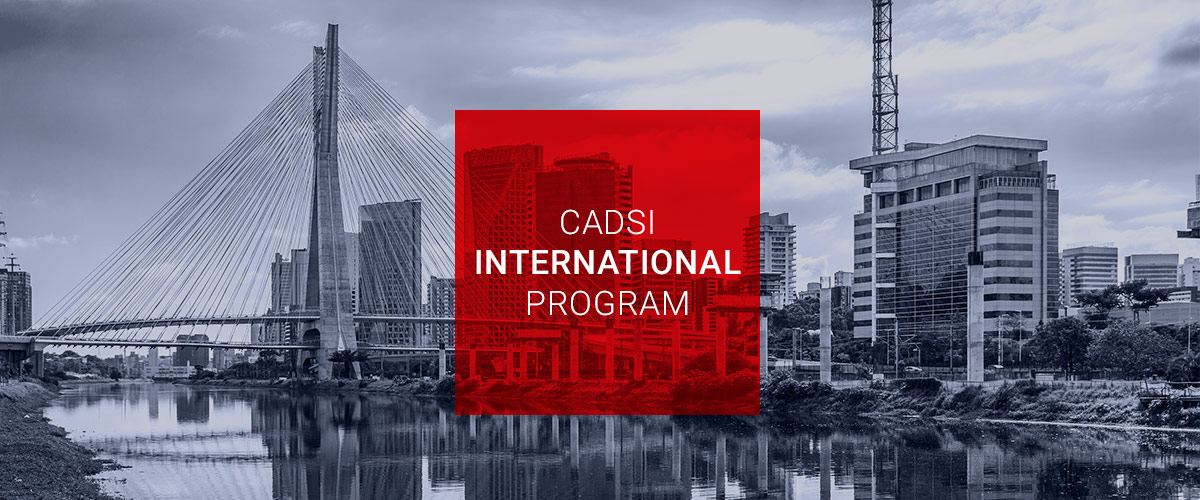 Global Affairs Canada through the Consulate General of Canada in São Paulo will be pleased to receive your manifestation of interest to participate in the "Canadian Defence Technology Road Show", which will take place from March 5th through March 8th, covering three cities in Brazil: São Paulo, Rio de Janeiro and Brasília.
Canadian Delegate Profile
Canadian delegates to the "Canadian Defence Technology Road Show" will best benefit from the value added described below if they match the following profile:
International experience in Defence with focus on Aircraft MRO and/or Emergency Response technologies and/or innovative defence technologies;
Ability and interest to establish mutually beneficial partnerships with local players;
Clearly demonstrates value-added of organization to Canadian economy
How to Apply for Participation
If you are interested in participating in this Canadian mission, we kindly request that you fill out the application form attached and submit it to Ms. Simone Araujo by emailing it to spalo.aero@international.gc.ca no later than January 30th 2018.
For further information, please contact your Aerospace, Defense and Security Trade Commissioner in São Paulo, Mr. Alex Krell, by email alex.krell@international.gc.ca or by phone +55-11 5509-4325 at any time.
Please note that only companies matching the profile described above will be eligible to attend the mission. Also, in order to provide companies with high quality events, contacts and meetings, a maximum of 15 companies will be accepted as part of the Canadian delegation. Applications matching the eligibility criteria will be accepted on a first come, first served basis. Information regarding logistics of the event will be provided shortly, but we strongly suggest all interested/potential participants apply as soon as possible for a Brazilian visa at the nearest Brazilian Embassy or Consulate in Canada immediately, as the process is known to take 3-4 weeks.
Mission Value Added
This mission´s main strategy will be to position Canadian D&S industry as top of mind and as a partner of choice for D&S technology in Brazil, at the same time medium to long-term business opportunities are developed with key local D&S stakeholders in three areas of focus: Maintenance, Repair and Overhaul of Aircrafts, Emergency Response Technologies and Innovative Defence Technologies.
The Defence Roadshow will comprise briefings, focused discussion panels, networking events with the local defence community, site visits, and a business-to-business session with Brazilian counterparts, through a "showcasing tour" across some of the most relevant cities in Brazil for Defence, developed to provide you with an exclusive opportunity to meet key players of the Defence business in Brazil, build bridges and identify local partners. The program will include a "Canadian MRO Technology Day" so companies with business on defence-related maintenance, repair and overhaul of aircrafts will have the opportunity to showcase to the aviation departments of the Brazilian Armed Forces and other public security entities.
This mission will provide you with a unique opportunity to establish a personal relationship with key Brazilian business and government counterparts - which is essential to doing business in Brazil - and will enable further collaboration and business in the near future, paving the way to succeed in this complex, highly competitive, but rewarding market.
Key Brazilian players on D&S have already confirmed interest such as the Brazilian Air Force, Navy and Army, the Brazilian Ministry of Defence, Brazilian Association of Defence Industry (ABIMDE), and the Defence Council of the Federation of Industries of the State of Sao Paulo (FIESP-Condefesa) among other government and private sector players.
A detailed agenda will be provided to interested participants shortly.