Event Details
Canada-Australia-UK-U.S. Quadrilateral Conference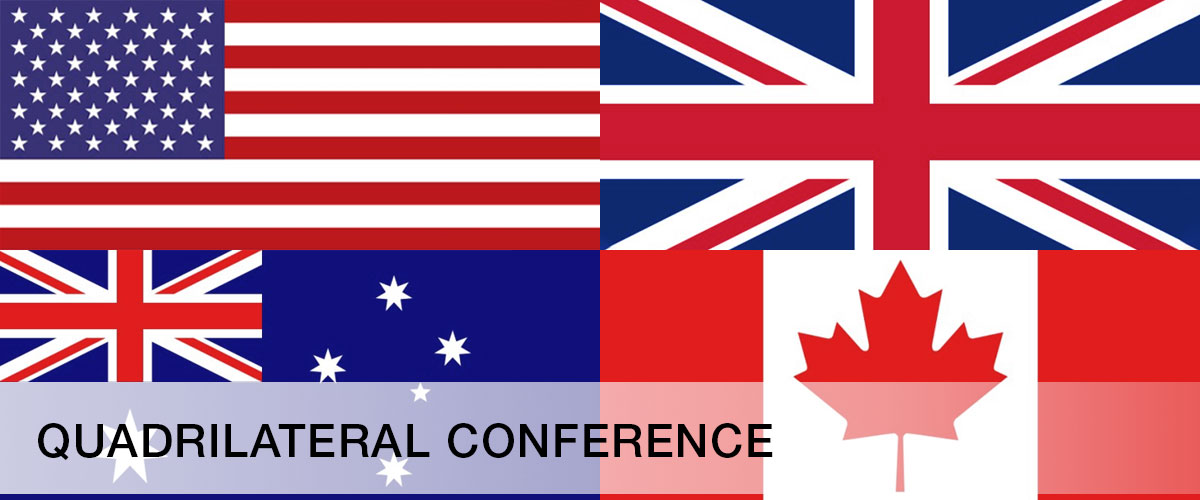 The conference is hosted by the Canadian Association of Defence and Security Industries (CADSI), the Australian Industry & Defence Network (AIDN), ADS (UK), and NDIA (USA).

Contact Kimberly Williams at 703-247-2578 or kwilliams@ndia.org
This event is closed to the media.

Program Overview
The American, British, Canadian, and Australian defense industries are underpinned by a strong and longstanding history of cooperation and collaboration. Despite this strong foundation, the government and defence industries of Quadrilateral countries are facing an external environment of increasing uncertainty and accelerating change.
In light of these external challenges, what opportunities does closer collaboration offer – be it in capability development, making greater use of the National Technology and Industrial Base, or through reforming export controls.
By sharing our common knowledge and experiences, our industries can learn from each other, better anticipate challenges, identify leading practices, and develop collaborative solutions. Senior industry and government officials of the four nations will address these themes and questions at this Quadrilateral Defence & Security Conference to be held in Ottawa, Ontario, Canada on Tuesday 30 May 2017.

PROPOSED SCHEDULE (DRAFT)

9:30-10:00am - Registration and Check-In
10:00am-11:15am - Panel 1: The Changing International Business Environment Panel
11:15am-11:35am - Networking Break
11:35am-12:45pm - Panel 2: Capability Cooperation Panel
12:45pm- 1:35pm - Networking Luncheon
1:35pm-2:45pm - Panel 3: Buy American and Hire American - What does this mean for the National Technology and Industrial Base (NTIB)?
2:45pm-3:00pm - Networking Break
3:00pm-4:10pm - Panel 4: Reforming Export Controls Panel
4:10pm-4:15pm - Closing Remarks

Registration includes Continental Breakfast, 2 Refreshment Breaks and a Networking-style Luncheon.

Click on the following link to register for this event:
http://www.ndia.org/events/2017/5/30/quadrilateral-conference-7470


Due to a higher than normal city wide volume during May 2017, it is recommended that you book your accommodations at your earliest convenience.

Alt Hotel Ottawa
185 Slater Street, Ottawa, ON K1P OC8
TEL: 1-844-258-6882
Block Code: QUAD 2017
Block Reservation Deadline: April 28, 2017
Standard Room: $185
To make your reservation now, visit the Alt Hotel Ottawa's online booking page.