Event Details
Defence Industry Check-In Call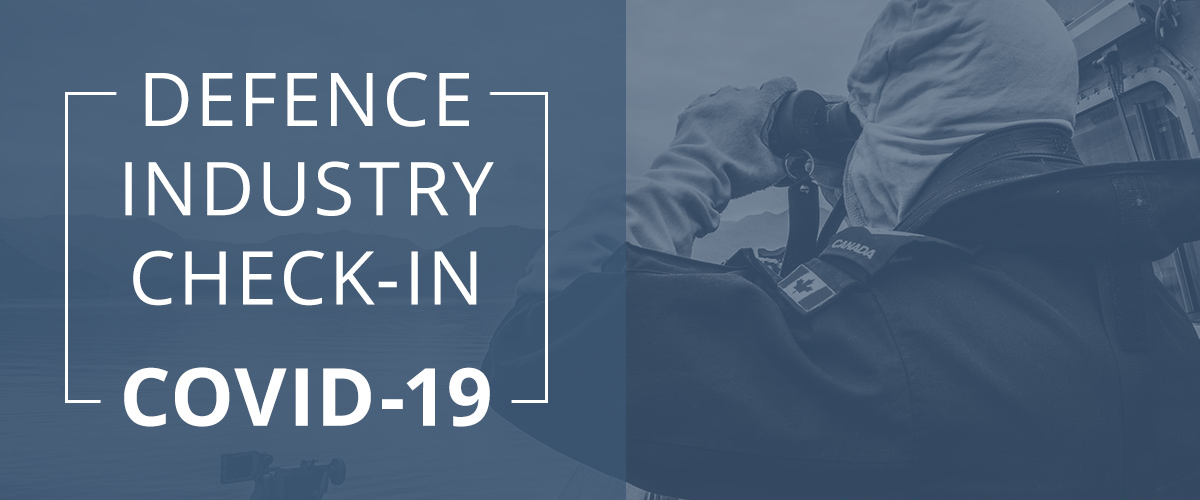 Join us for our next defence industry call
Join us for a Members-only call to...
Hear the latest information about federal programs and policies in response to COVID-19.
Learn how your company can access government support.
Share the challenges your business is facing due to COVID-19.
Get answers to your most pressing business and government-related questions.
Upcoming Call
Time
Previous Calls
If you missed one of our previous calls featuring R.Adm Chris Earl speaking about returning to workplace or Doug Berenson from Avascent speaking about global defence spending, please email Mindy Pearce mindy@defenceandsecurity.ca to request access to the recordings.
---
How to Join
Call-in details will be emailed to registrants on the morning of the calls.
Please email questions or comments to Mindy Pearce mindy@defenceandsecurity.ca.
---
Please note
The call limit is 200 participants.
This call will be recorded and distributed to members.
This call is for members only. It is not open to the media.