Event Details
DSEI Japan 2019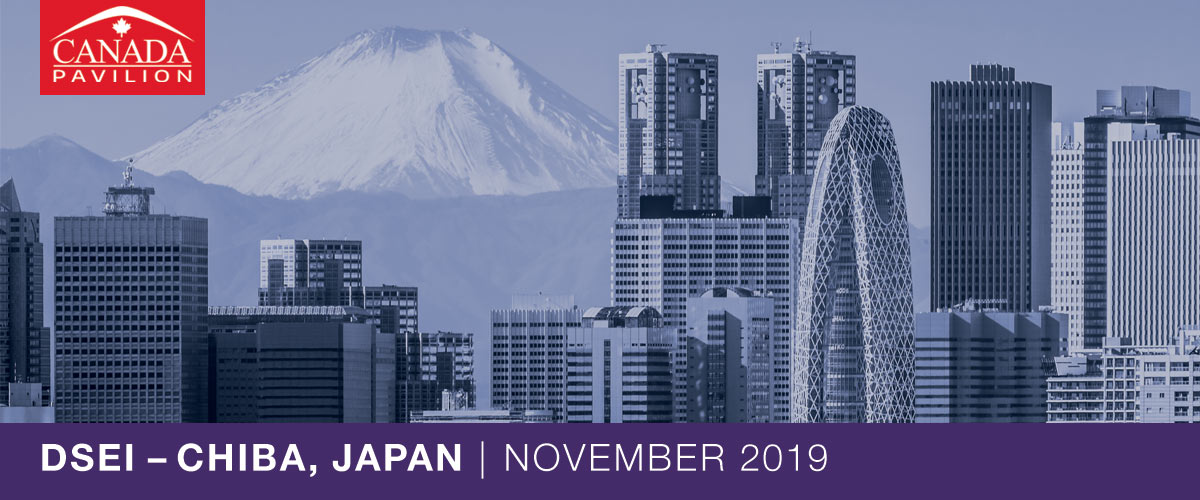 PARTICIPATE IN THE CANADIAN PAVILION AT DSEI Japan 2019

DSEI Japan is your gateway to the Asian Defence Market
With the development of their Dynamic Joint Defense Force, the Japanese defence market is forecast to value over $51 billion by 2022*. With the expected approval of an increase in defense spend, this budget is expected to double.
DSEI Japan is your best opportunity to meet the entire supply chain on an unrivalled scale. If you are looking for a route to market in the Asian defence sector, DSEI can deliver an audience to match your needs.
Join us for Japan's first fully integrated Defence Event
DSEI Japan will bring the global defense and security sector together with the entire Japanese and wider Asian defense community to innovate, partner and share knowledge, bringing together companies from across the industry on an unrivalled scale.
Access all the advantages of the Canada Pavilion
By participating in the Canada Pavilion at DSEI Japan your business will unlock access to seminars, receptions, lounge space, meeting rooms and more. The Canada Pavilion offers you a home base from where you can increase your event impact and exposure in order to develop and maintain your international contacts.
Raise the profile of your company
Access numerous networking opportunities with other leading professionals within the industry as well as key military personnel
Meet one on one with industry stakeholders, buyers and Defence contractors
Attend educational seminars and sessions at both the strategic and tactical levels
Create relationships in the global supply chain

DSEI Japan will take place November 18-20, 2019 in Tokyo at Makuhari Messe
* Strategic Defence Intelligence Report, 2017

I received a fuseaction called details that circuit events does not have a handler for.