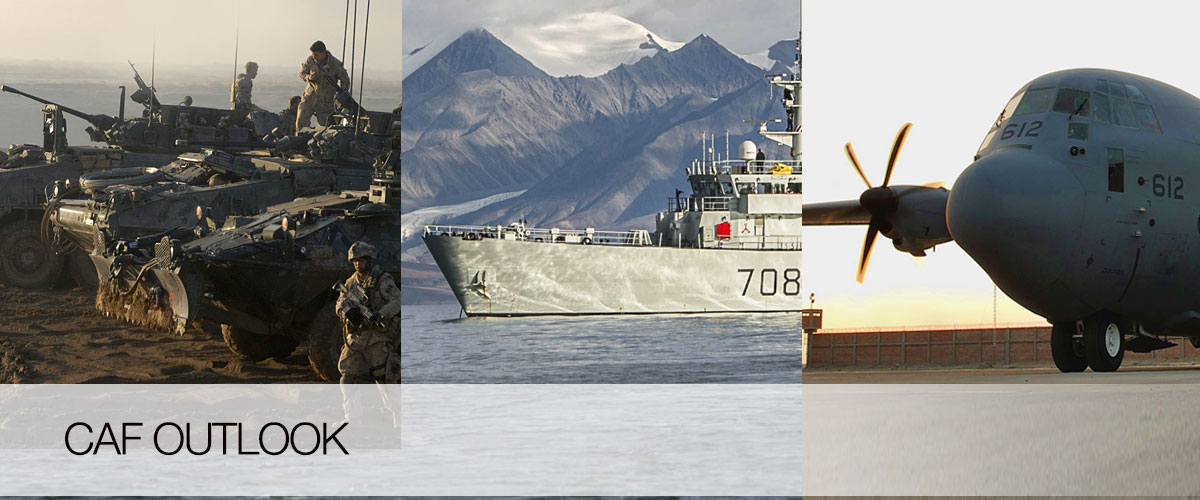 events
2016 Canadian Armed Forces Outlooks (Army, Navy, Air Force)
Event Description
Hear directly from Canada's top Military leadership as they discuss their goals for tomorrow's Navy, Army & Air Force at the 2016 Canadian Armed Forces Outlook series taking place April 5-7, 2016 at the Shaw Centre (formerly Ottawa Convention Centre) located at 55 Colonel By Drive, Ottawa, Ontario.

Tuesday, April 5, 2016

Wednesday, April 6th, 2016

Thursday, April 7th, 2016

Detailed event agendas to follow.
Daily registration includes access to full conference program, keynote luncheon and afternoon breakout sessions.
For further information on the CAF Outlook series please contact Theresa Ellwood, Event Manager, at 613-235-5337 ext. 28 or theresa@defenceandsecurity.ca.
Event Details
Register
Registration is now suspended, limited registration is available on site as a first come-first serve basis
Print page
Share
Event fees
CAF Outlooks - Open to CADSI Members and Government only.
CADSI Member registration: $190.00 / per day
Government registration: $90.00 / per day
Government Contractor registration: $90.00 / per day
Location
Ottawa Shaw Centre, 55 Colonel By Drive
Ottawa, Ontario
Why attend?
Interactive sessions about current and future requirements for the Canadian Armed Forces.
Forge partnerships with organizations that address key common issues and concerns.
Align yourself with key leaders and professionals in the industry.